How to upgrade my free account to paid
How to upgrade my free account to paid
You can upgrade your account from the QA Touch itself by clicking Upgrade Now in the header.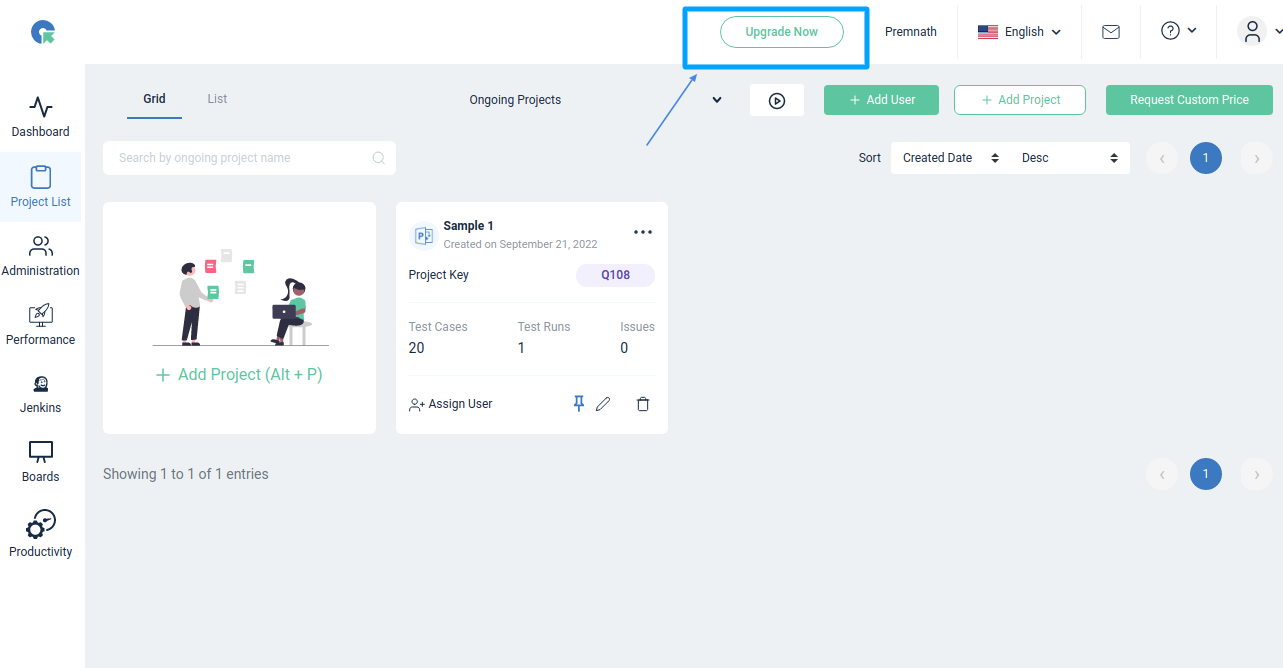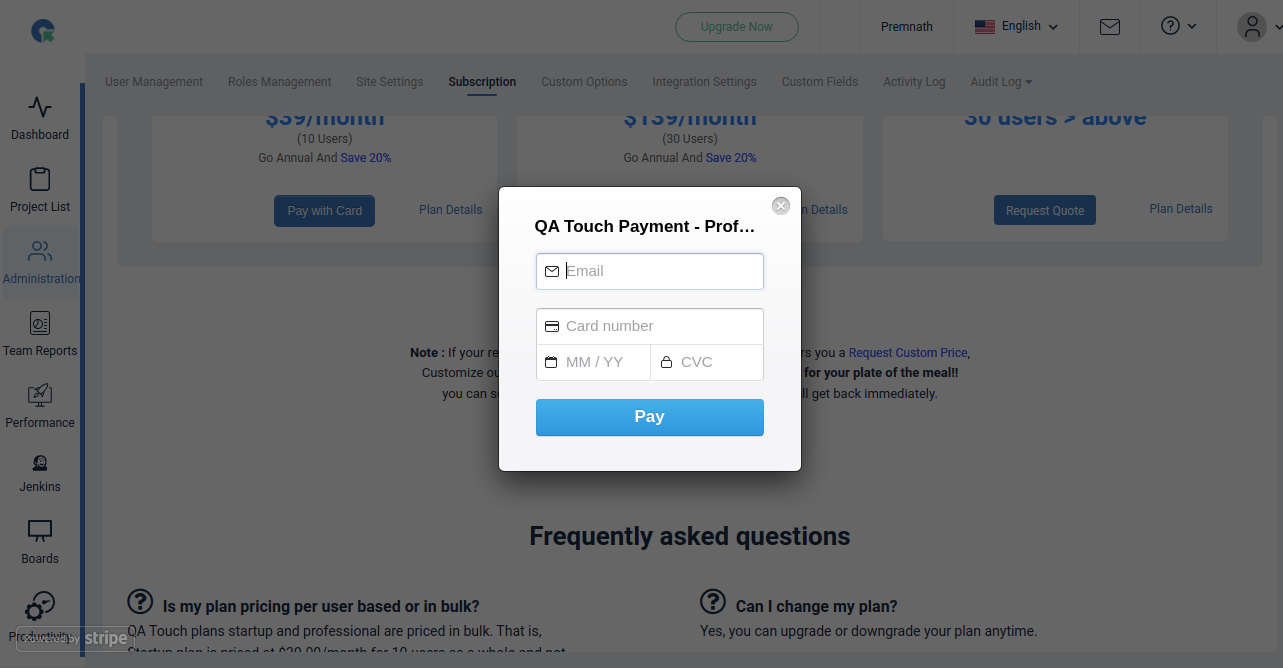 From there, click Pay with Card and complete the payment. Your account will be upgraded to the selected plan.
Request Quote
Note : If your requirement doesn't fit any of our plans, QA Touch offers you a Request Custom Price, Customize our plans with any number of users you need. Pay only for your plate of the meal!! you can send us an email at: pricing@qatouch.com. Our team will get back immediately.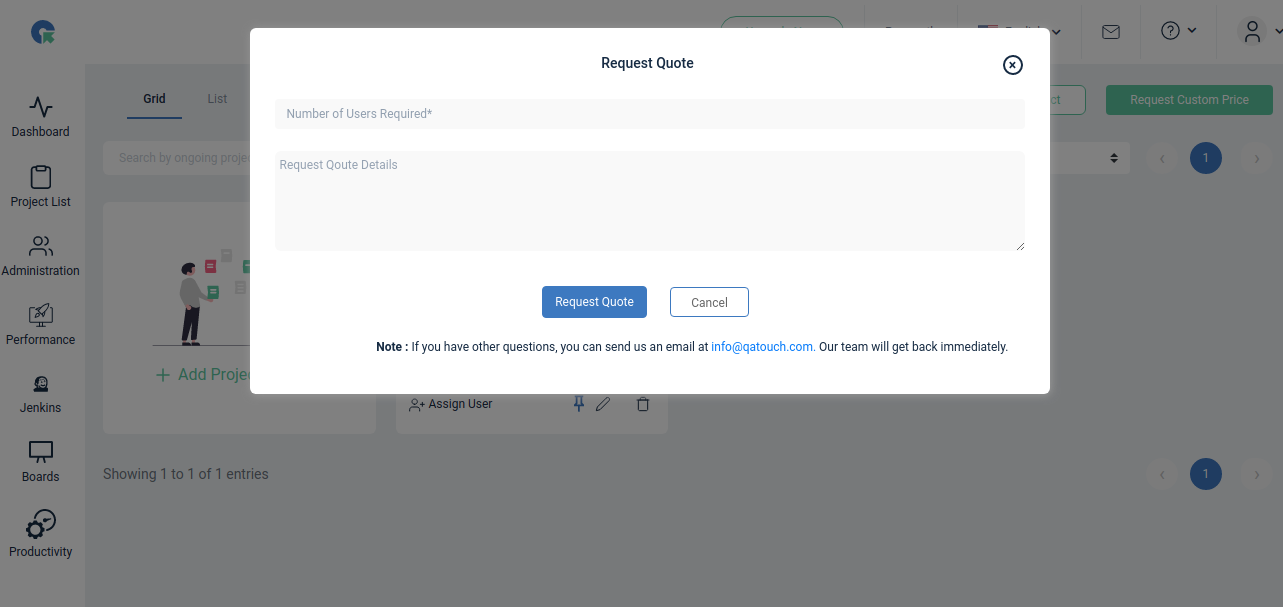 Do you have QA Touch Annual subscription plan? How to purchase QA Touch Annual Plan?
Yes. We have an annual subscription option for both the Startup and Professional plan and you can avail the same. You will get 20% Off when you subscribe on an annual basis.
Do I have to sign a long term contract?
No, there are no long-term contracts.You can pay on a month-by-month and if you cancel your account, you will never be charged again.
When will be my billing cycle starts?
Billing cycle starts on the date you purchased the plan and recurs on the same day of each month for a monthly plan. If you are in the annual subscription, it will recur in the same year next year.
How can I update my payment details?
You can update your card details from Administration -> Subscription -> Update Card Detail tab.