Boards > Lists > Cards
Boards
Boards help teams release software early and often.
Boards help you Configure the workflow, Add tasks, prioritize them, and Track the stages of the task and keep a trail of every activity.
What is a Board?
The board is an agile project management tool designed to help to Organize, Customize, Visualize, and Track the trails of your work.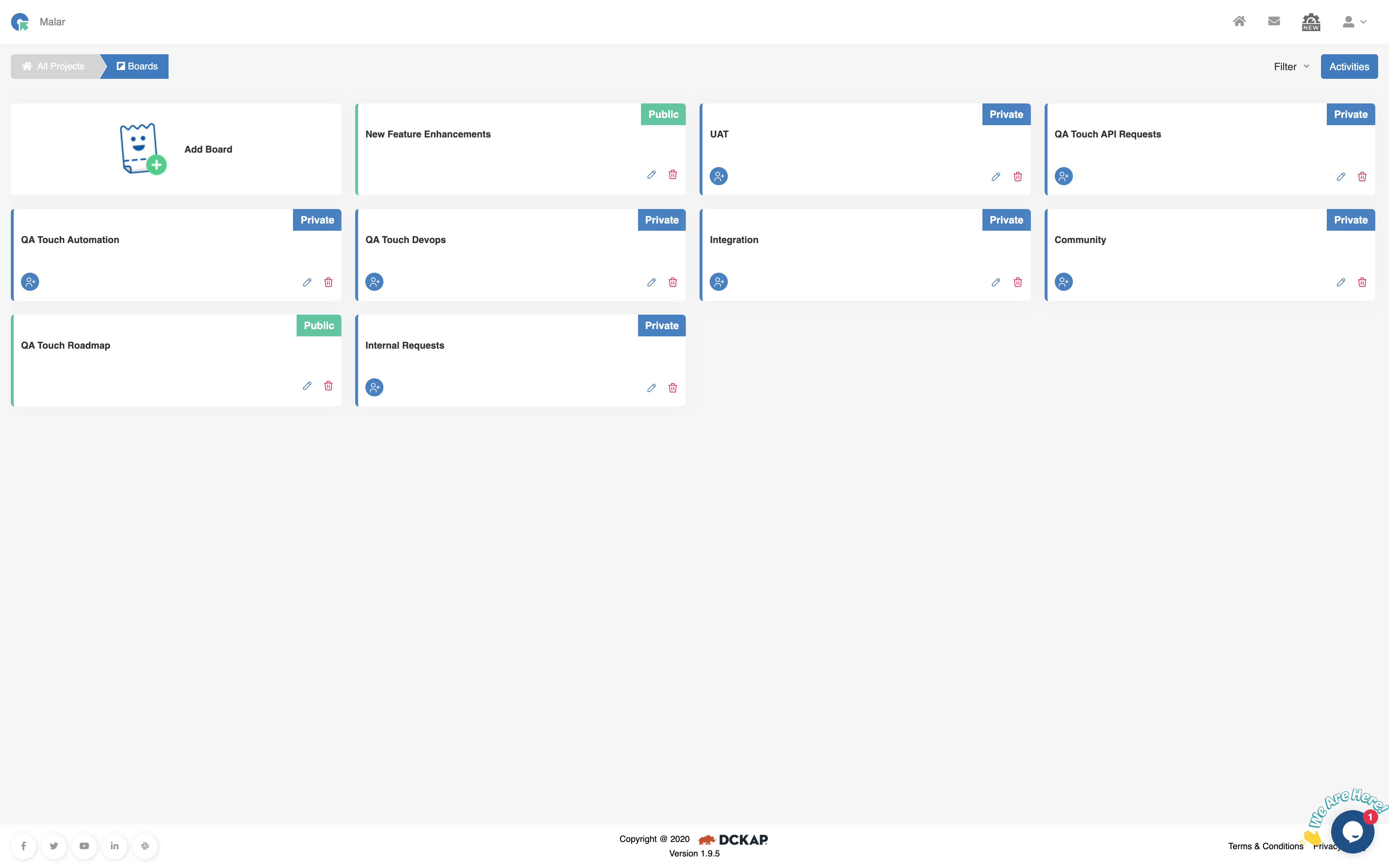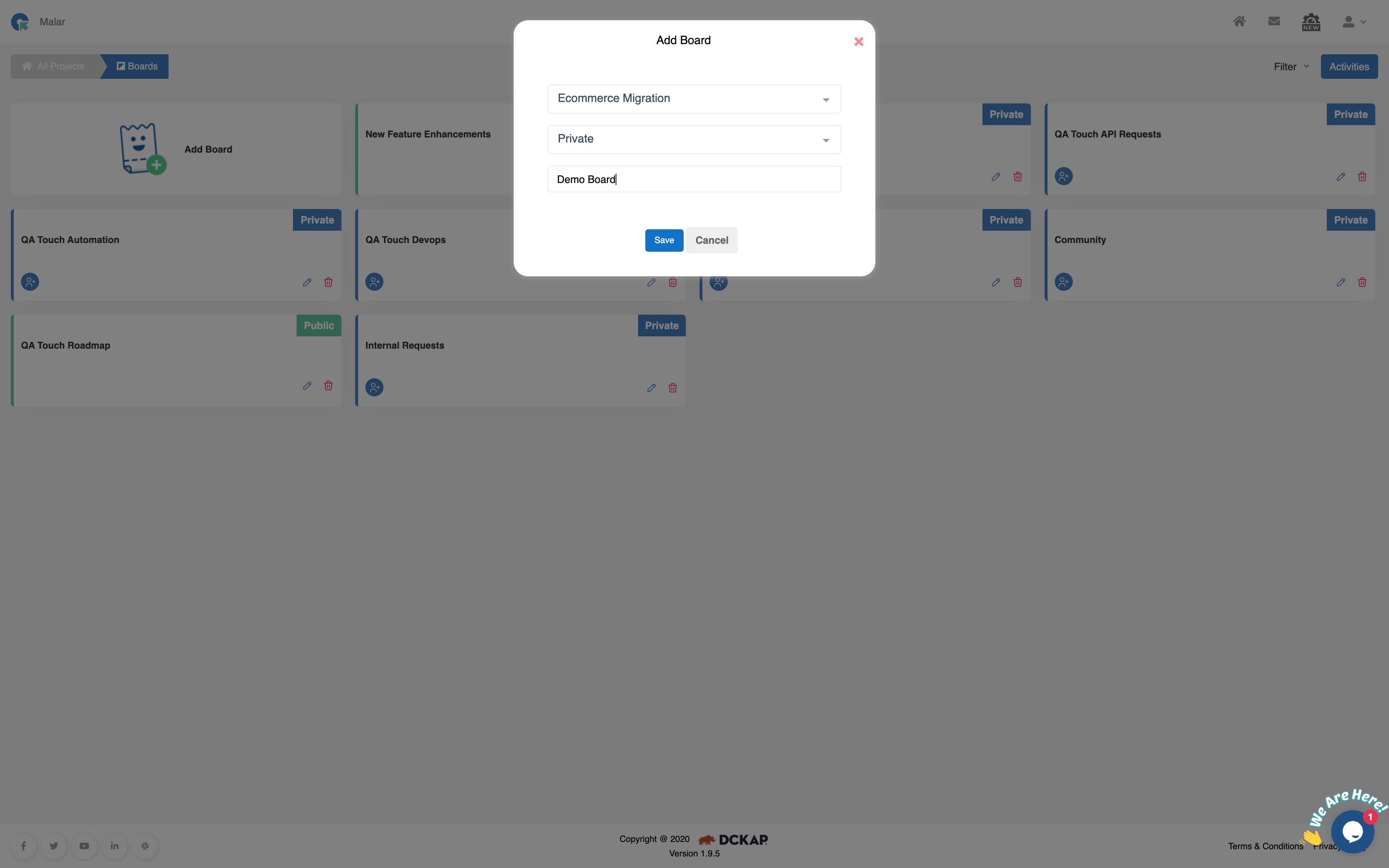 Public Board?
Public boards are accessible by all users of the domain, they can view, edit, comment, and delete items of the board. The public board URL can be shared with anyone(Clients, Managers) across the internet. They need not be users of QA Touch. It is open and visible to people without any authentication
Private Board?
Private boards are accessible by only those users added as members to the board, They can view or edit it. Private boards are visible only to its members and admins of the domain.
List
Plan your release cycle and design the stages of your tasks as lists in Board. The most common list will be Future Plan, To Do, In Progress, Done, and Closed.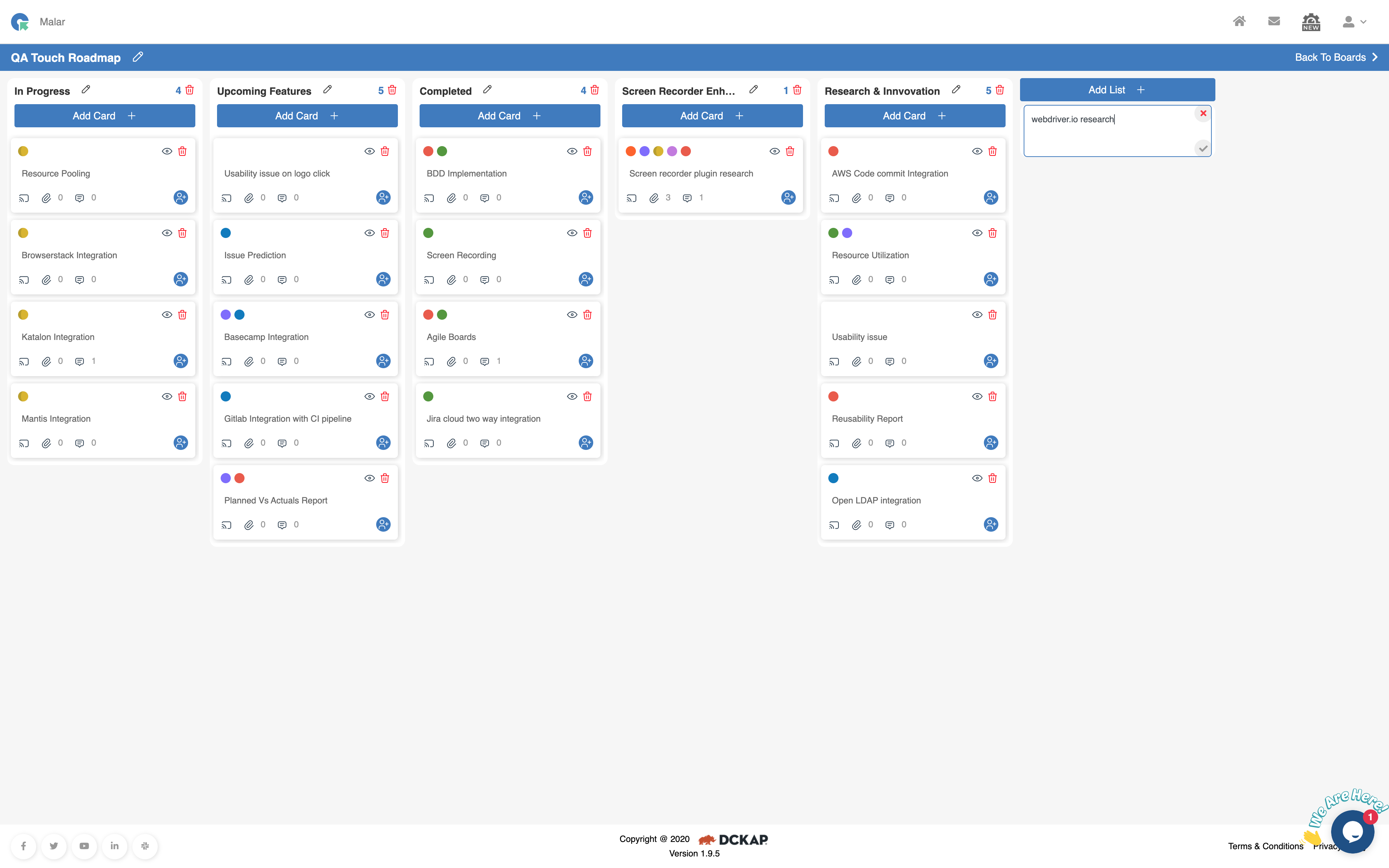 Cards
Add your tasks as cards in the corresponding list. Add Attachments to the card, Label it, Assign members, and use comments to post the progress of the card. After each stage of progress move the card between lists.