Create a Test Case for Your Project
---
To add a Test Case for a Project, follow these steps:
1.Login to QA Touch.
2.On the left panel, click on Project List.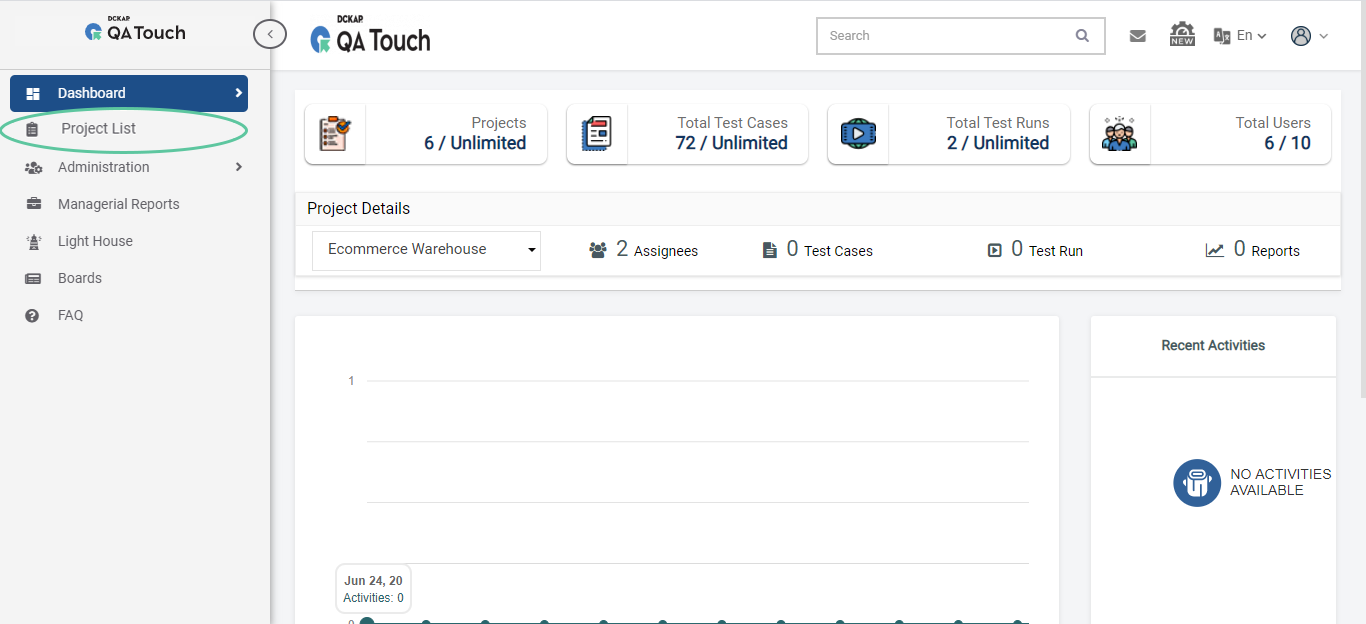 3.Enter the project where you want to add Test Case.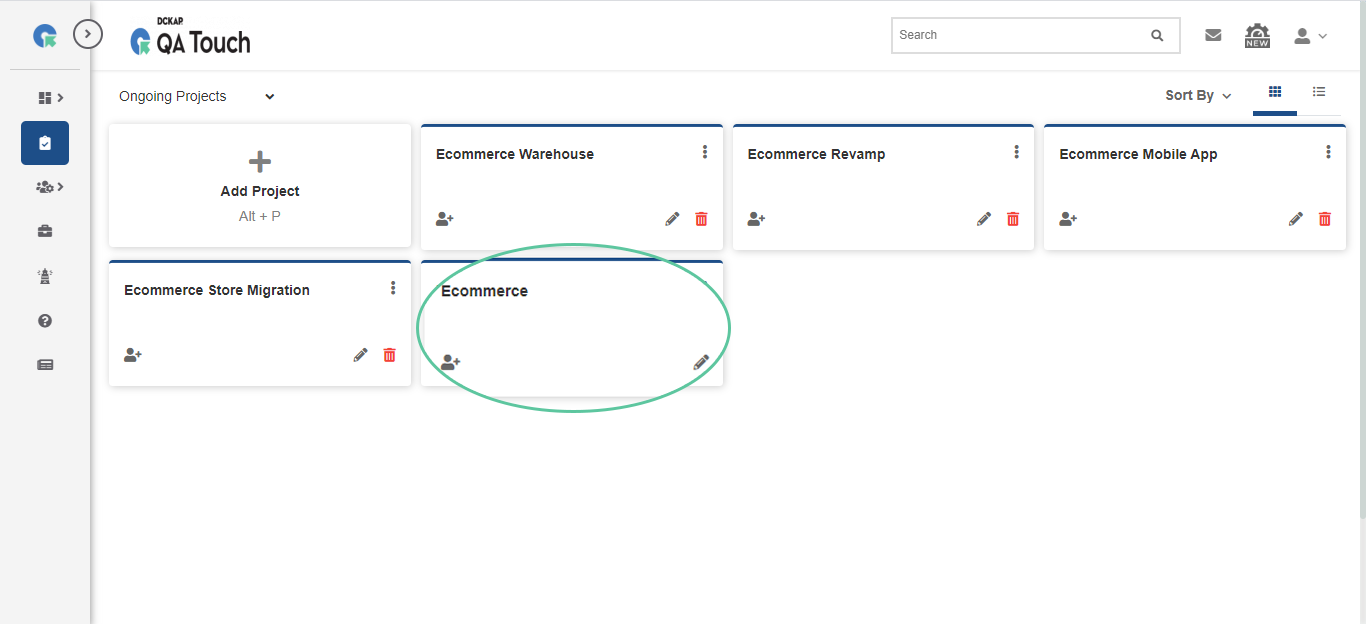 4.Under the test cases section, click on the Add Test Case(+) button.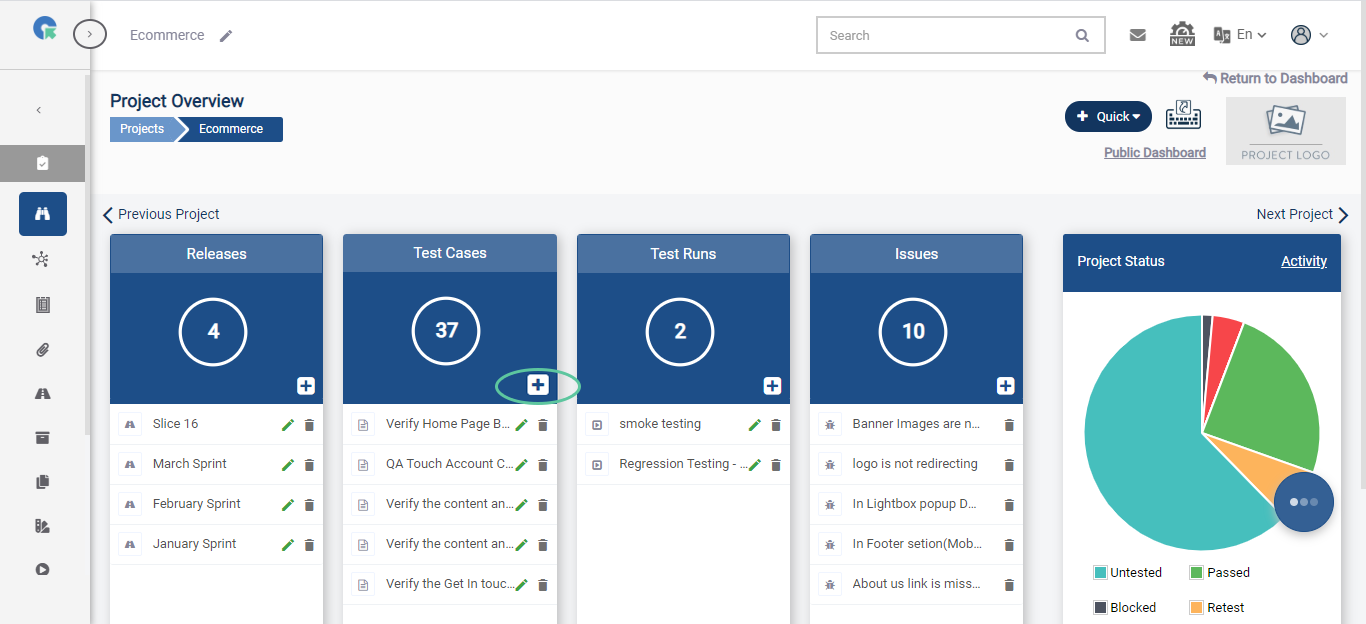 5.Enter or select the module where you want to add :
    -test case
    -test case title
    -then click Save.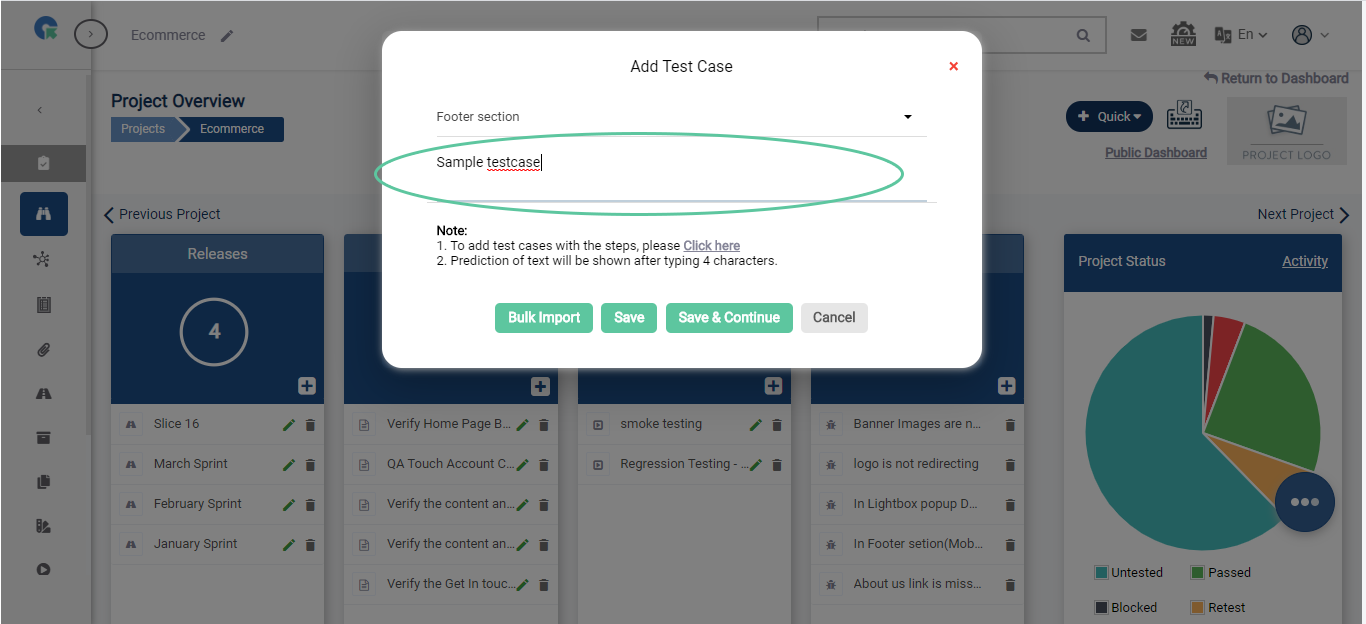 6.The Test Case will now be added to the Test Cases section.
7.To open, click on the Test Case Title.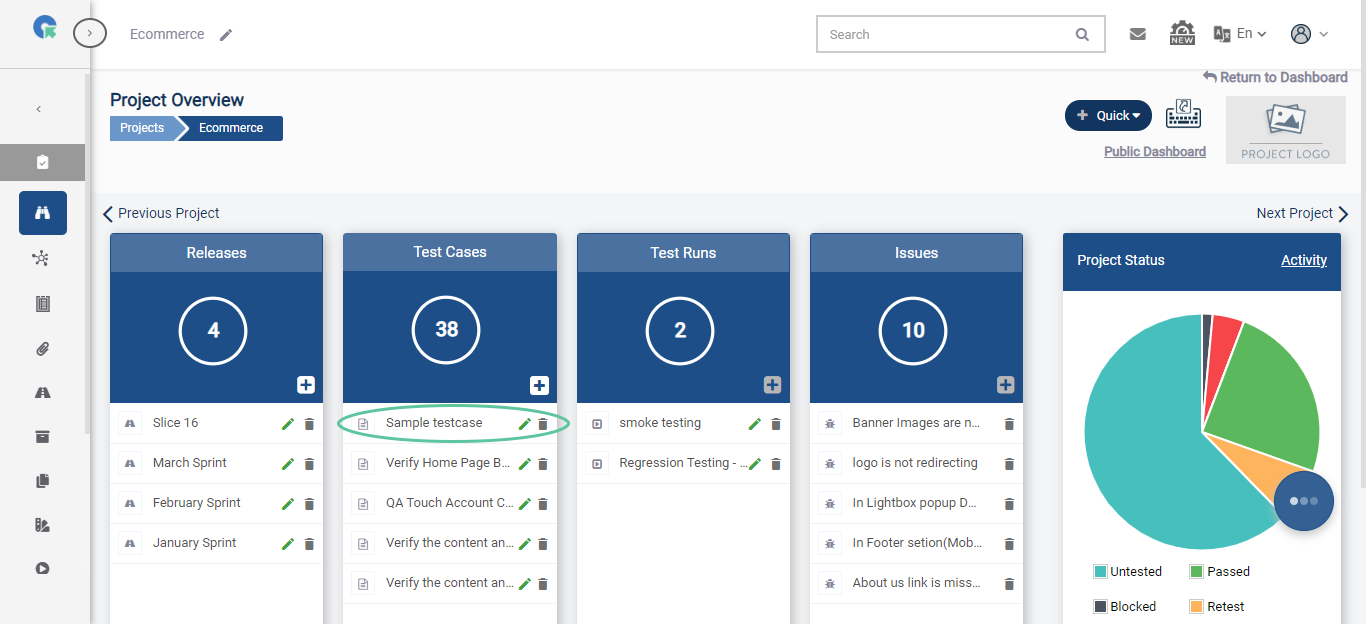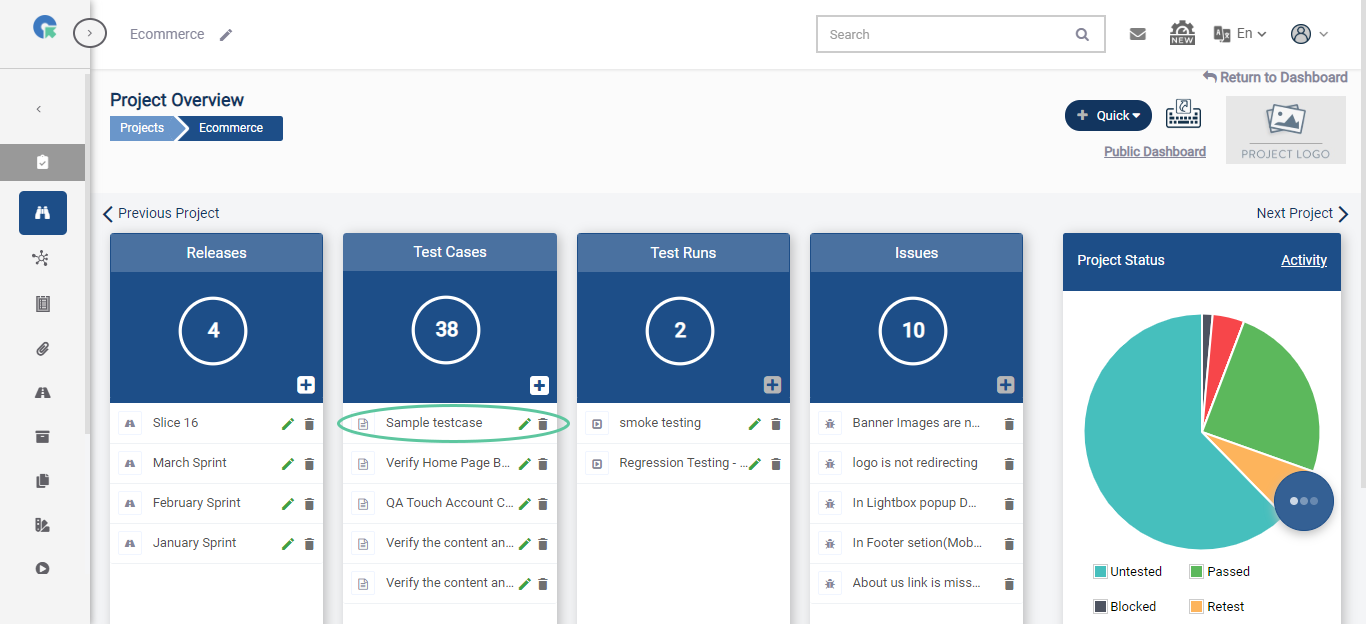 8.Click on Edit to edit the details of the test case.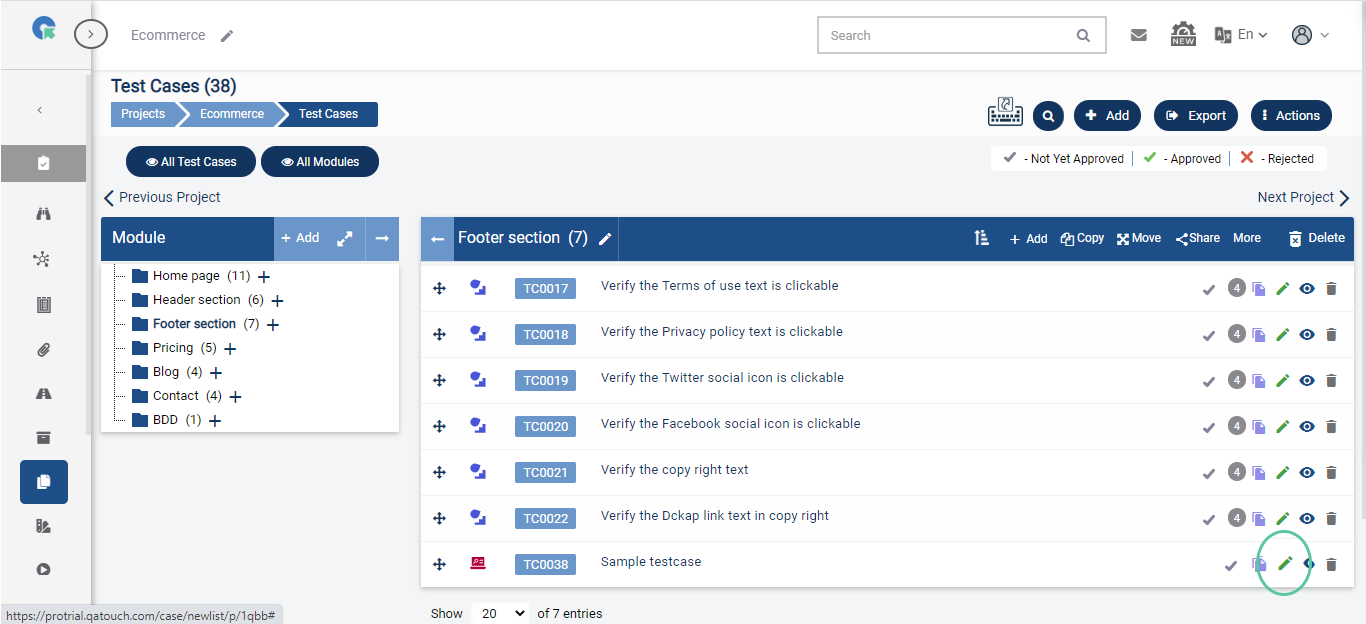 9.Fill in the test case details such as:
    -template
    -priority
    -type
    -test data
    -suite
    -requirements
    -preconditions
    -test steps
    -then click Update.
Fill in the Test Case details in Action below
10.The Test Case has now been created under the specified module, and the details have been saved successfully.