Add Projects in QA Touch
---
To add Projects in QA Touch, follow these steps:
1.Login to QA Touch.
2.On the left panel, click on Project List and then Click on Add Project.

3.Enter the Project Name and click Save.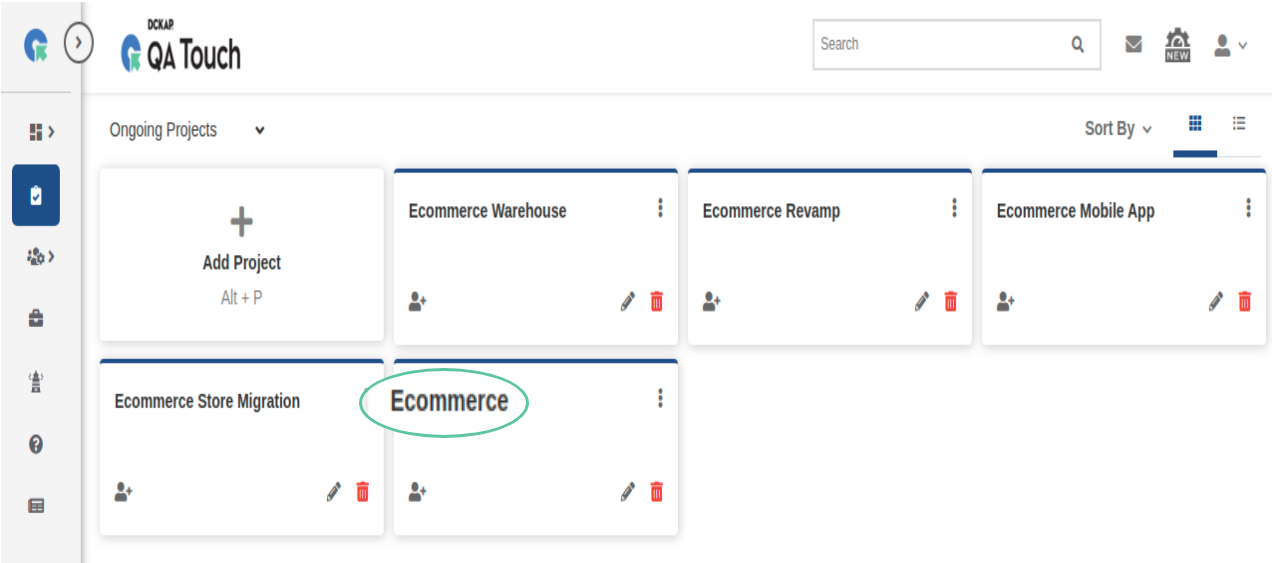 4.Click on the Edit button within the newly created project.
5.Enter the Project Details such as :
    -Status
    -attach a project logo
    -any Files (if applicable)
    -Click Update.

Fill in the Project details in Action below