Test Runs
---
Add Test Run(All Test Cases)
1.To goto Test run page, Click on Project->Test Runs
2.Click on "+ Add Test Run"
3.Select All Test Cases option
4.Enter the Test run name, Select the user and Release
5.Click on save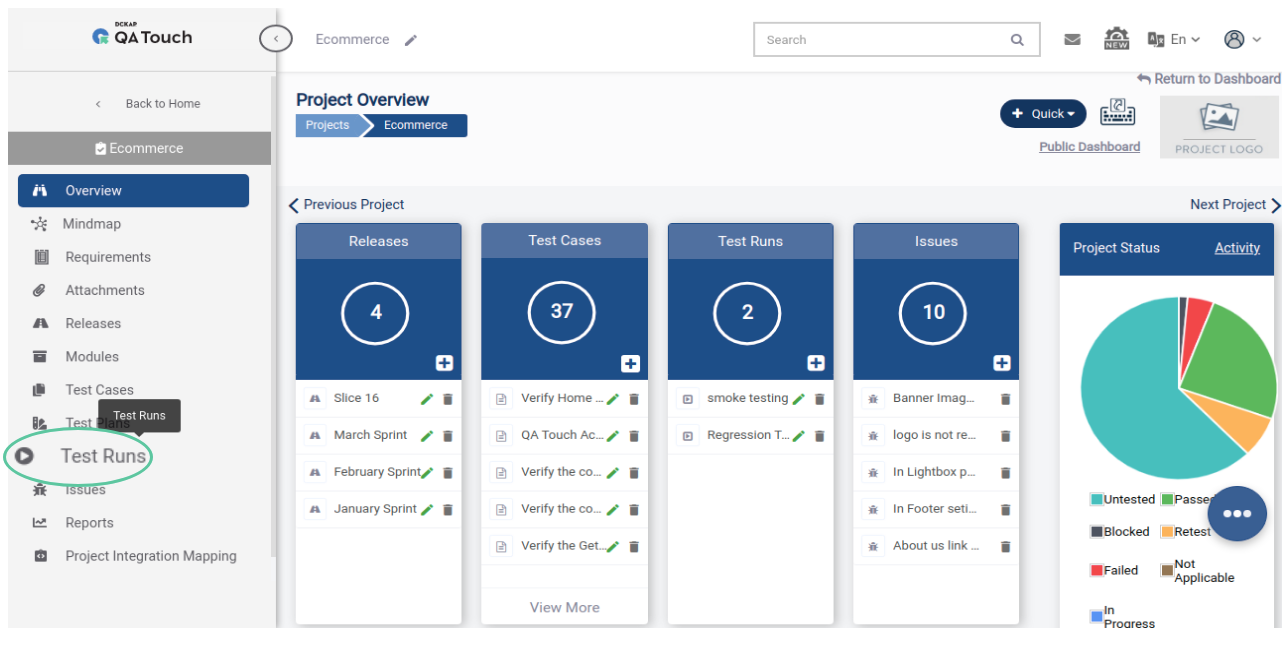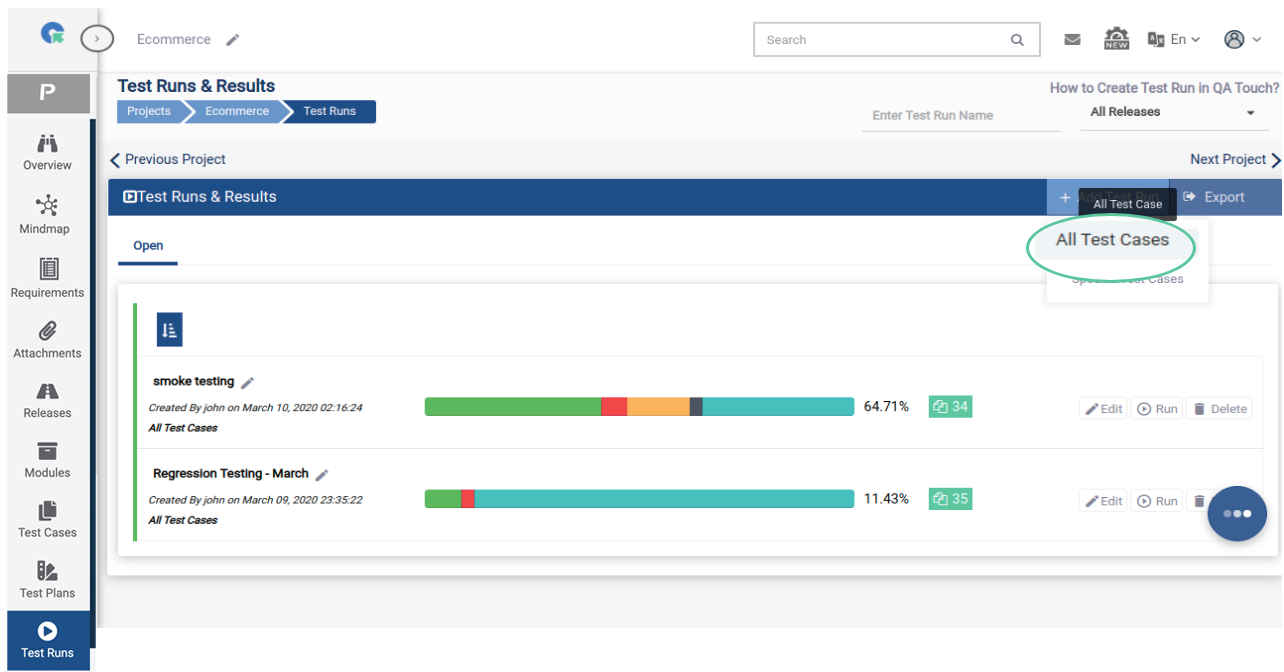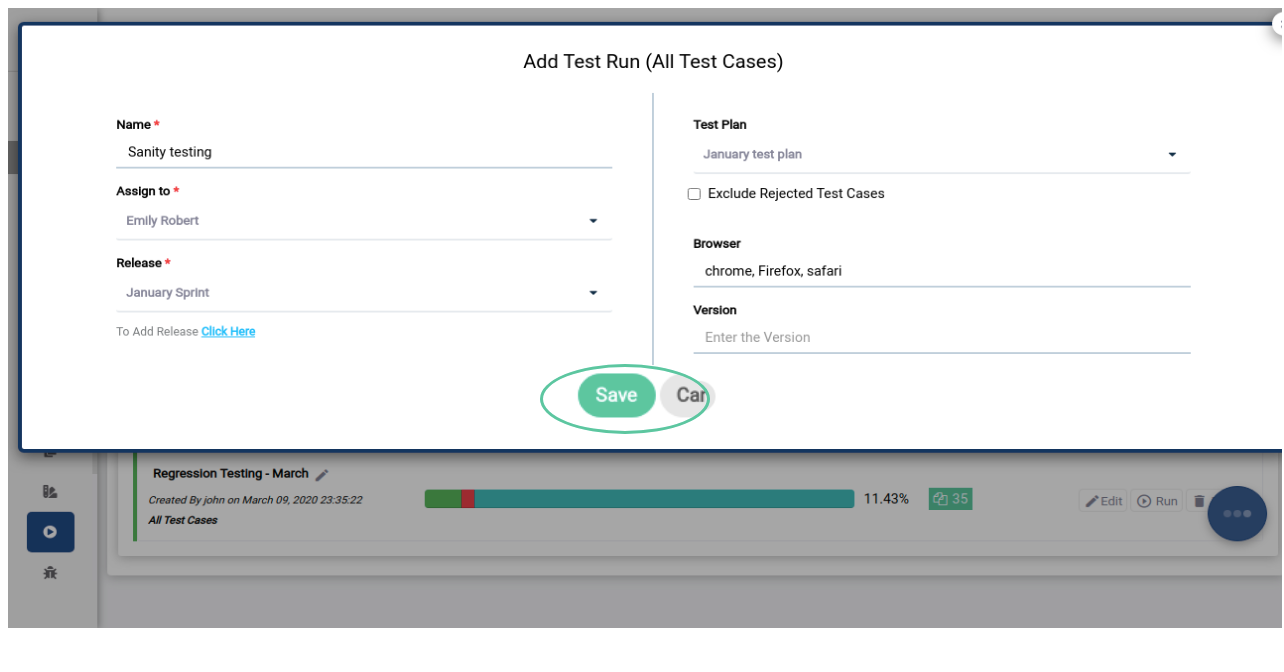 Add Test Run(Specific Test Cases)
1.To goto Test run page, Click on Project->Test Runs
2.Click on "+ Add Test Run"
3.Select Specific Test Cases option
4.Enter the Test run name, Select the user and Release
5.Select the Test cases to add
6.Use the Filter option to filter test cases and choose them.
7.Click on save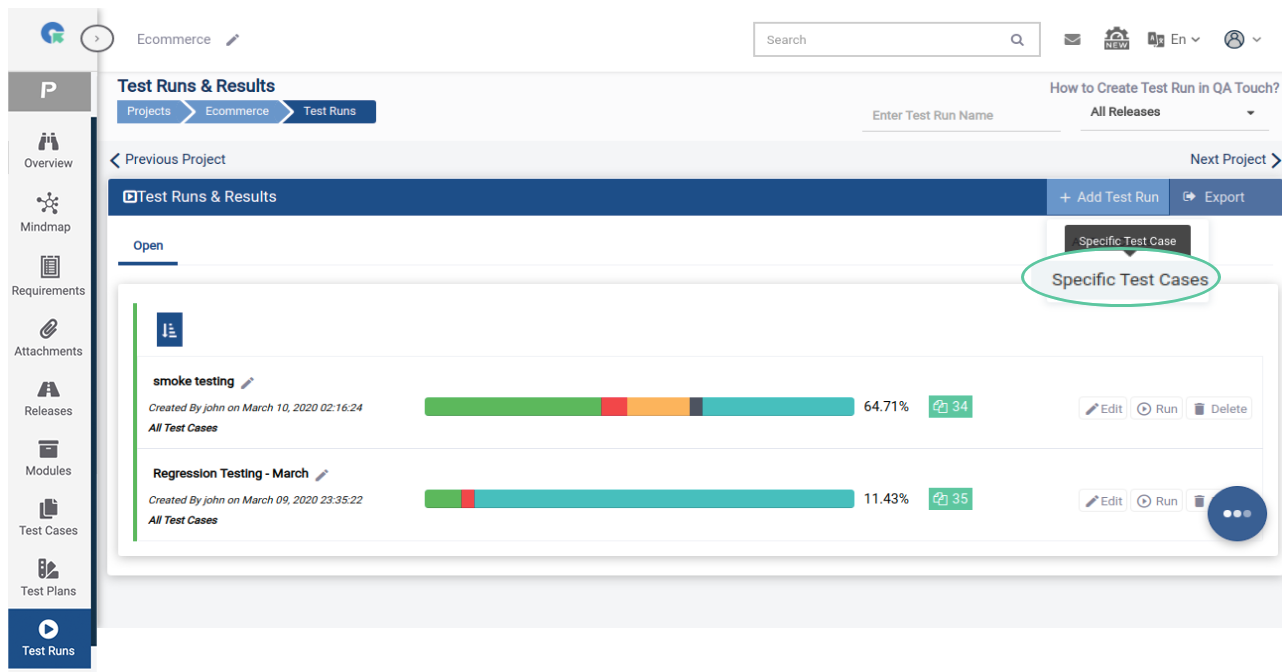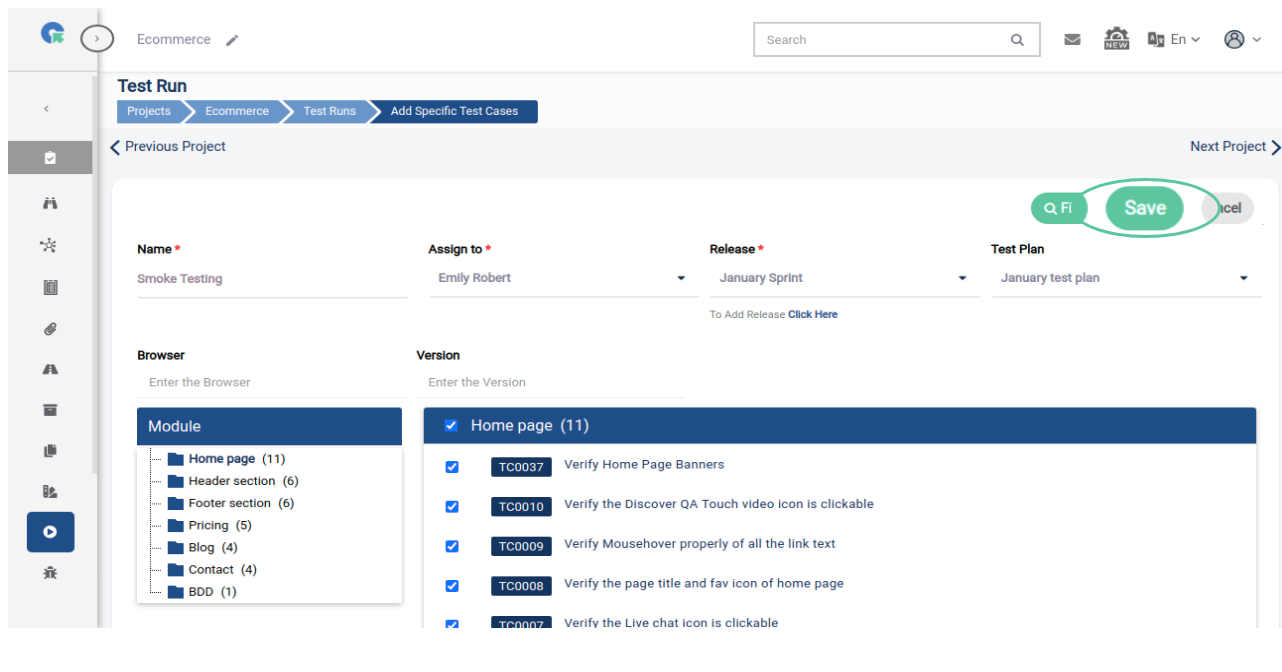 Add Result
1.In the Test Result page, click on "Add Result" icon
2.Select the Test status
3.Enter the Comments(optional)
4.Click Save Result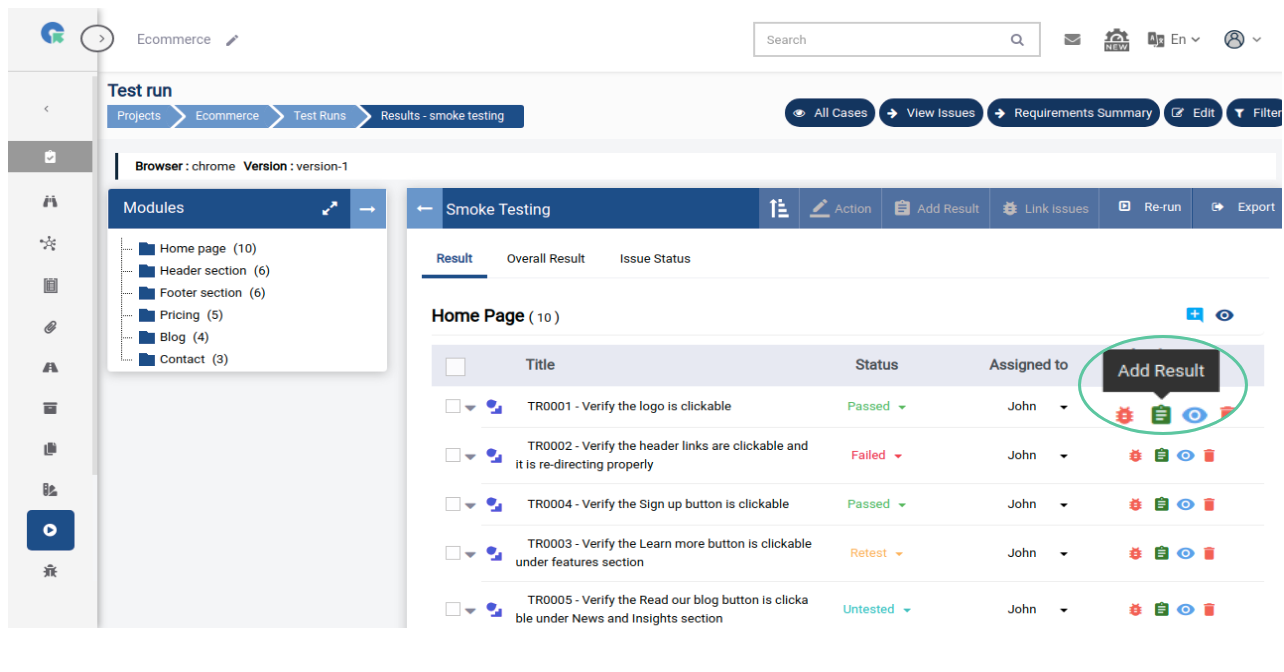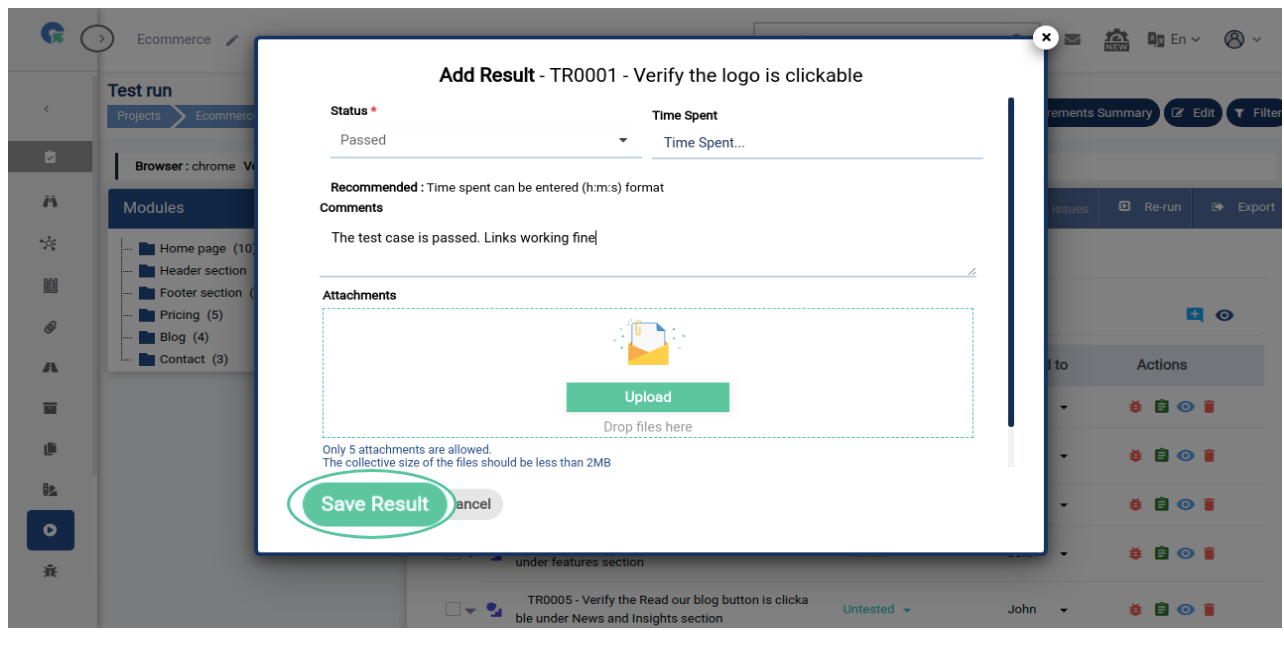 Add Issue
1.In the Test Result page, click on "Issue" icon
2.Enter the Issue Summary
3.Select the Priority
4.Click on Save Button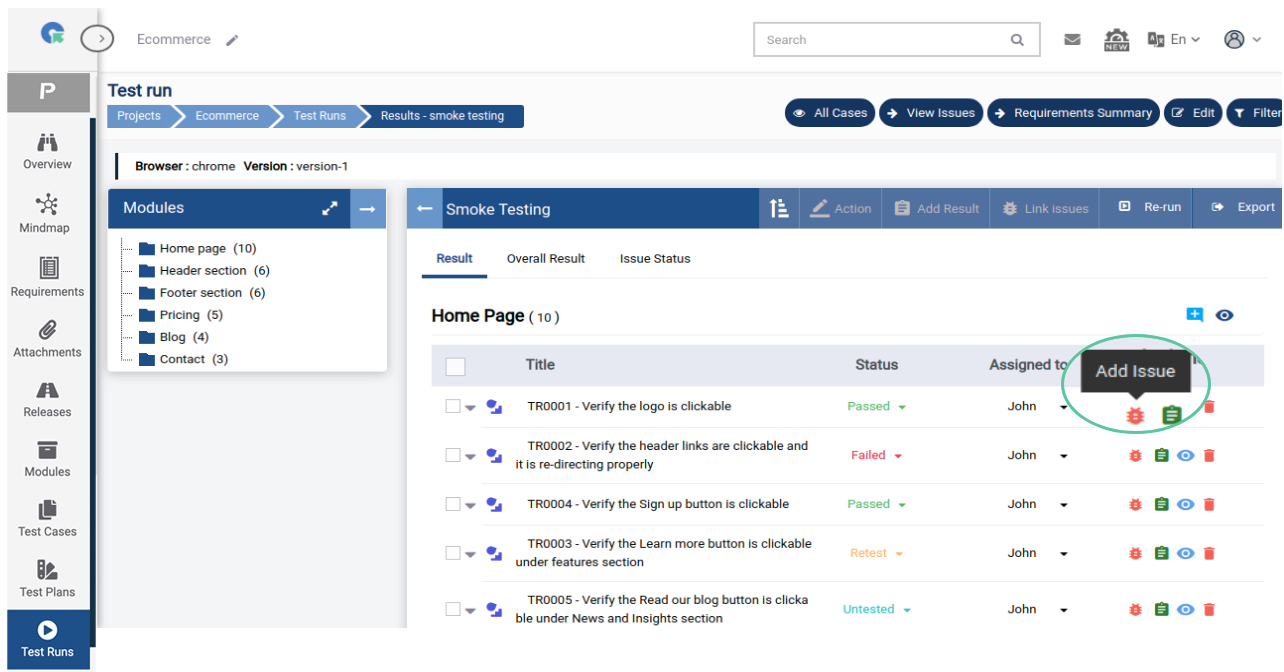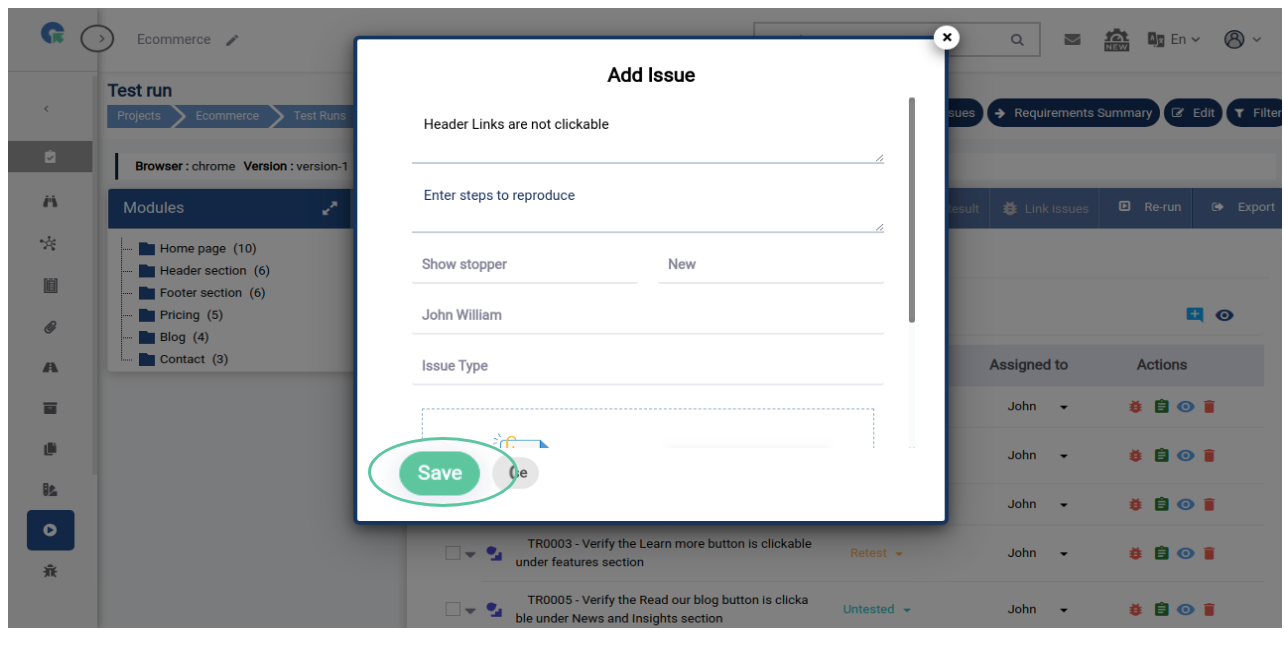 Link Issue
1.In the Test Result page, Select Test cases to which you need to link issues
2.Click on "Link Issues" Button
3.Select the Issue(s)
4.Click on Link Button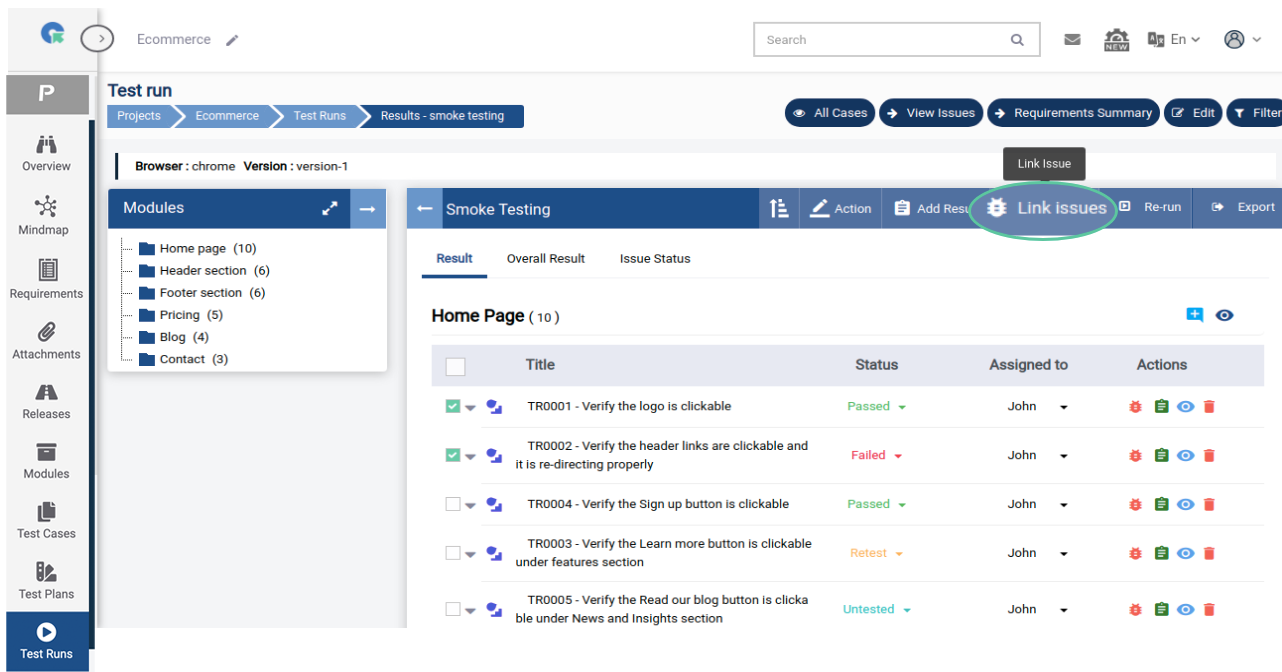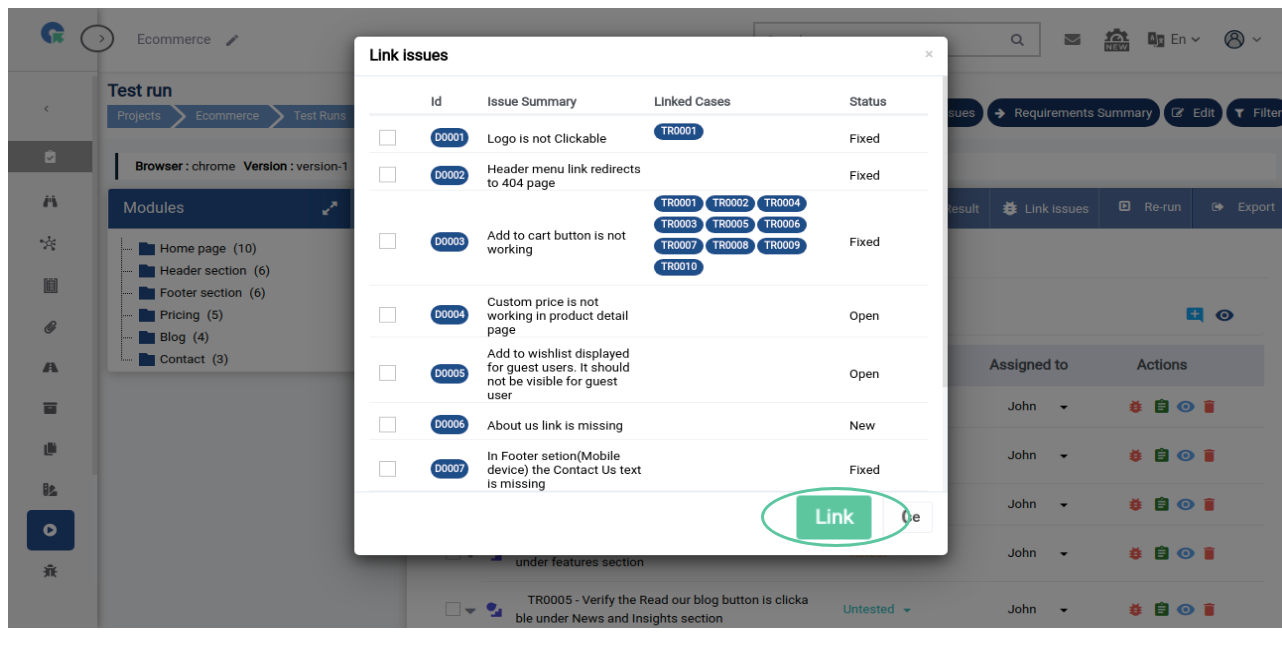 Change Testcase Status
1.In the Test Result page, click on the Status Dropdown
2.Choose the status
3.Test Case status will be updated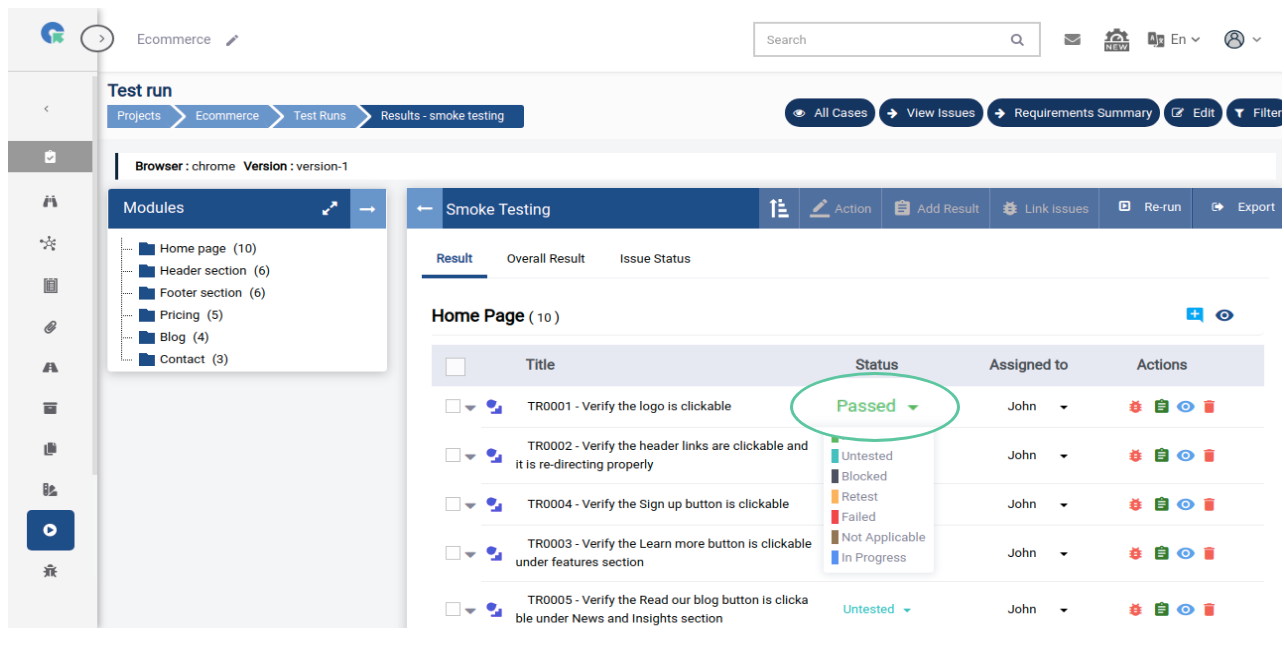 Filter Testcases
1.In the Test Result page, click on "Filter" Button
2.Test cases can be filtered out based on 
(Case Title, Module, Status, Assigned User, Priority, Type, Mode) here.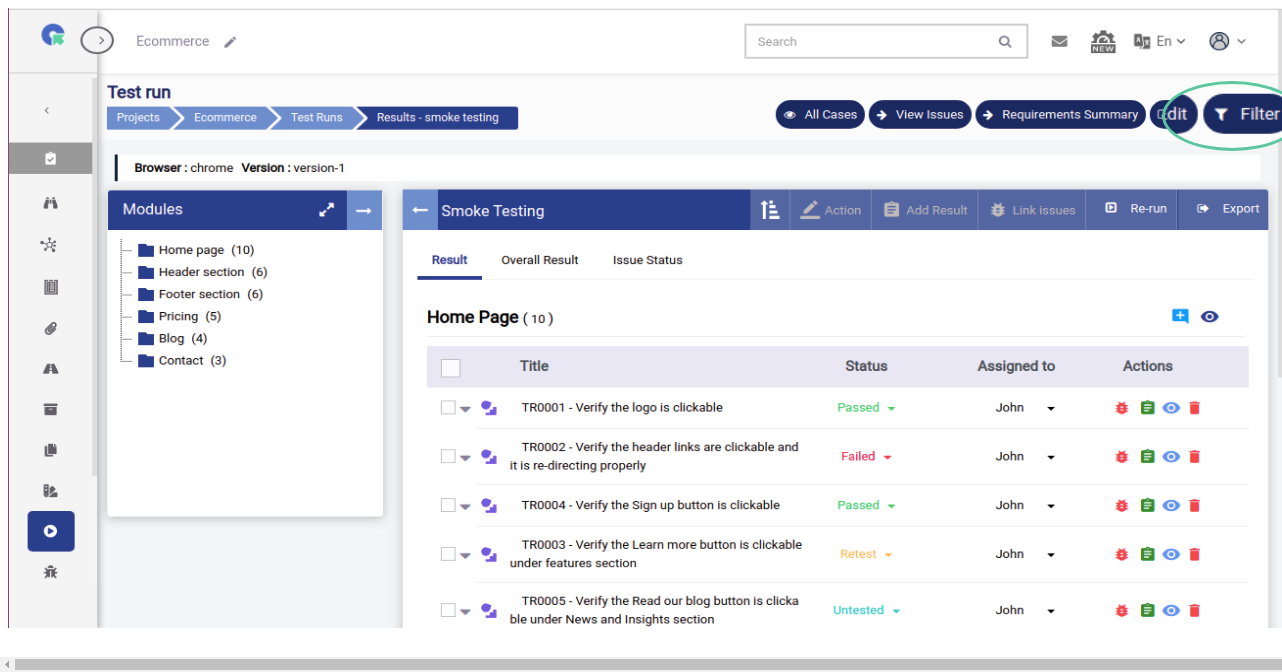 Create Re-run
1.In Test Result page, Click on the Re-run Button
2.Enter the Title for Re-run
3.Choose the Test status(es)
4.Click Rerun Button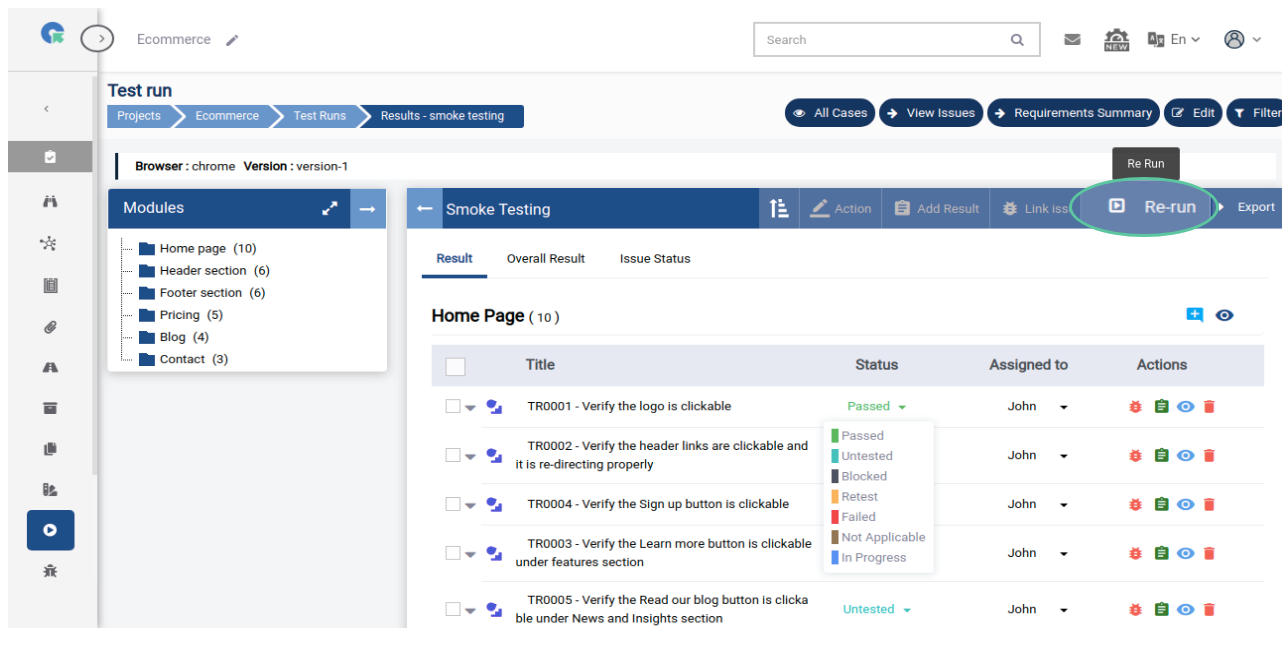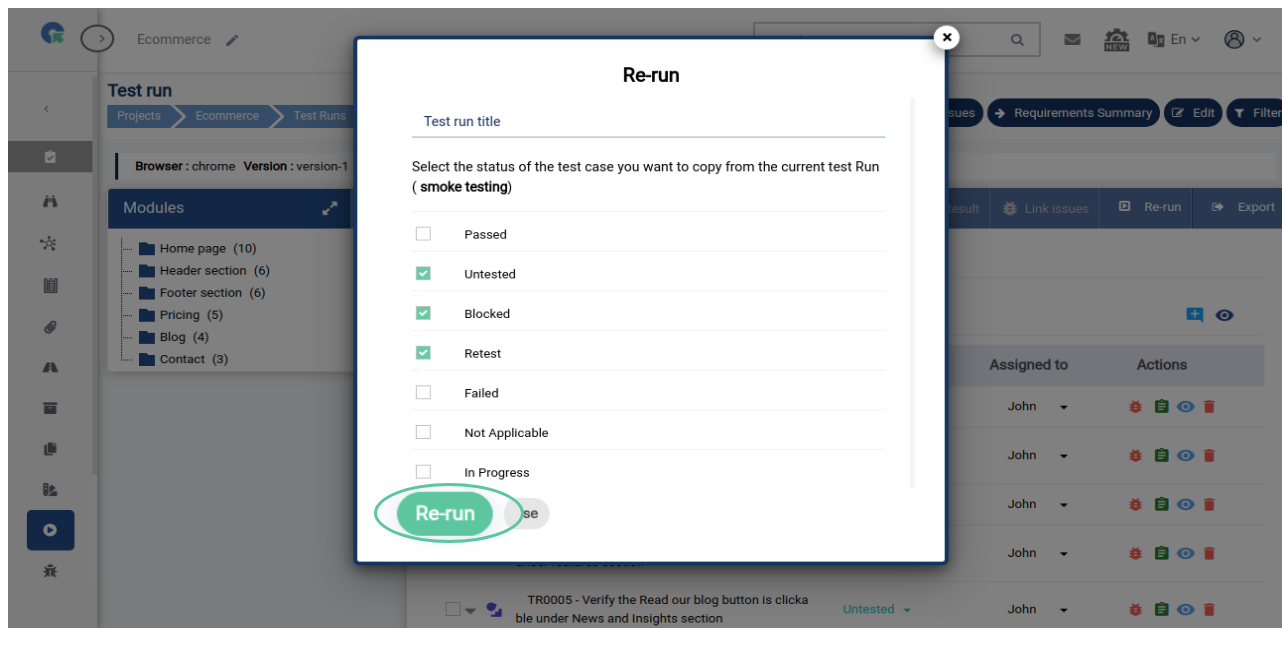 Others
1.All Cases - Click on this button to view all Test cases 
in this run and with the option to filter based on the status.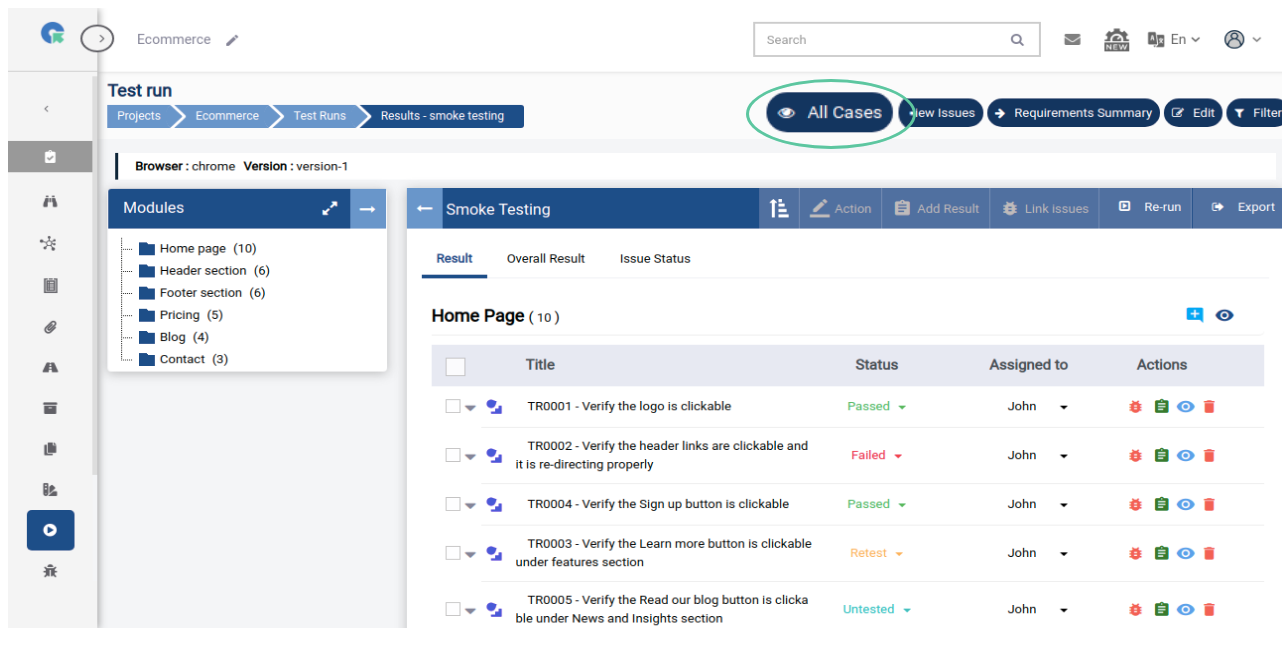 2.View Issues - Click on this Button 
to view Issues linked with the Test run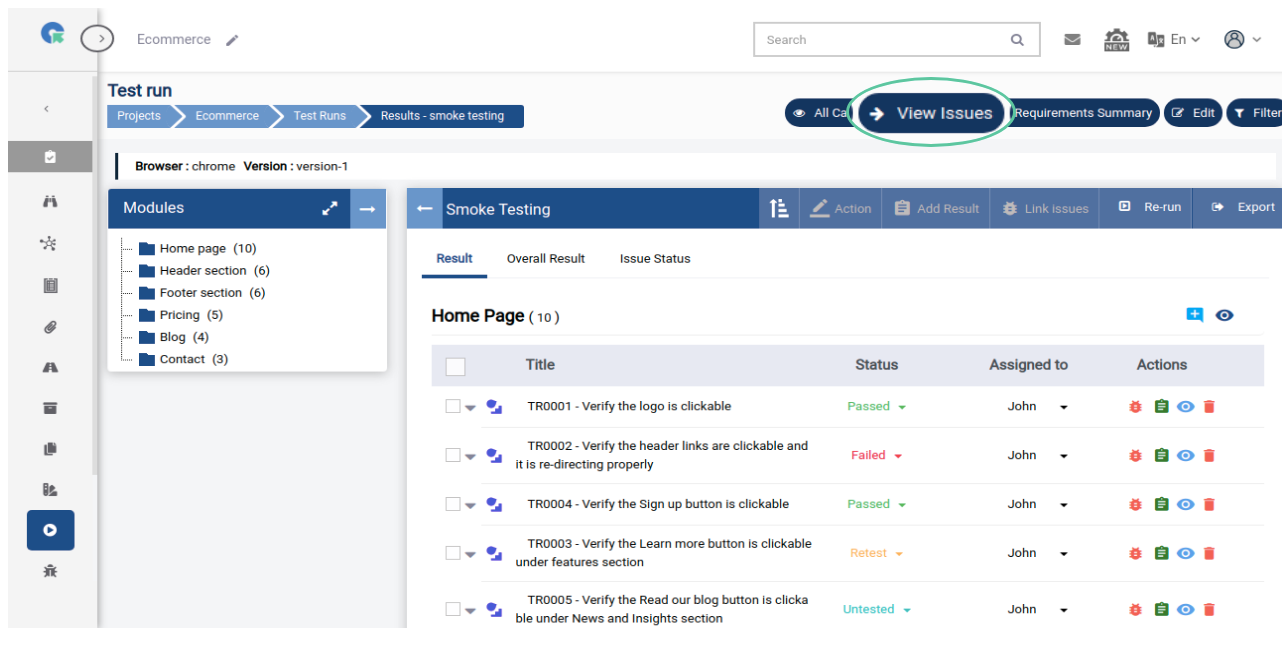 3.Requirement Summary - Click on this Button to view Requirements 
mapped with the Test cases in this Test run.