Releases
---
Release is a split up of the project being worked upon. The deliverables of the project will be decided upon during the requirements gathering phase. The implementation phase is split up into several phases called releases with each phase working on different deliverables. Requirement gathering, duration and deliverables for a release vary based on project methodology, the product worked upon and so on. In Agile methodology, these releases are called sprints and are of shorter durations. Here, the requirements are finalized during the start of each release.

Click To: know how to Create a Release in QA Touch

The created release will be added under releases section. A release has 3 statuses:
1.Open
2.Upcoming
3.Completed
Open:
A release will be categorized as Open if the current date is in between the Release Start Date and End Date.
It signifies that the respective release is in progress.
Upcoming:
A release will be categorized as Upcoming if the current date is before the start date of the release.
It signifies the release has not yet started.
Completed:
A release will be categorized as Completed in either of the two cases:
1.The Release End Date is over. The current date is  after the Release End Date
2.The release has been marked completed  by a user even before its End Date

To view a Release status and activity click on the particular Release section.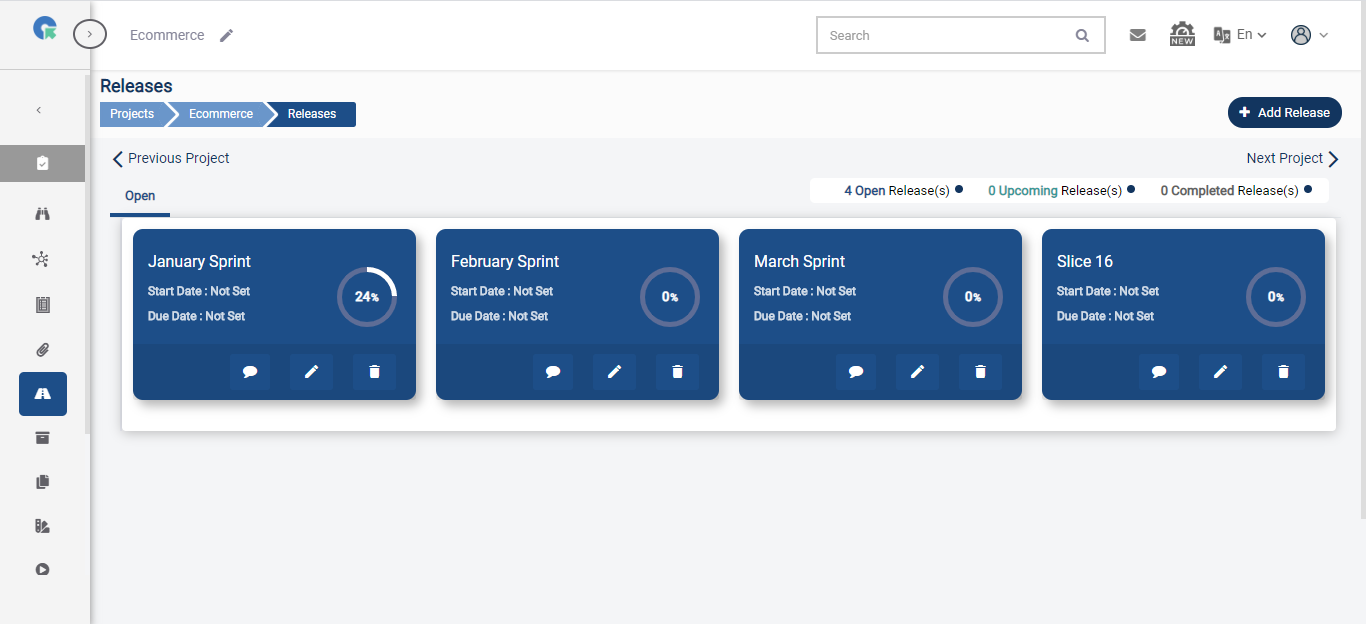 Status displays the status of all executed test cases and the percentage of test cases included in each test runs and release attachments(if any added)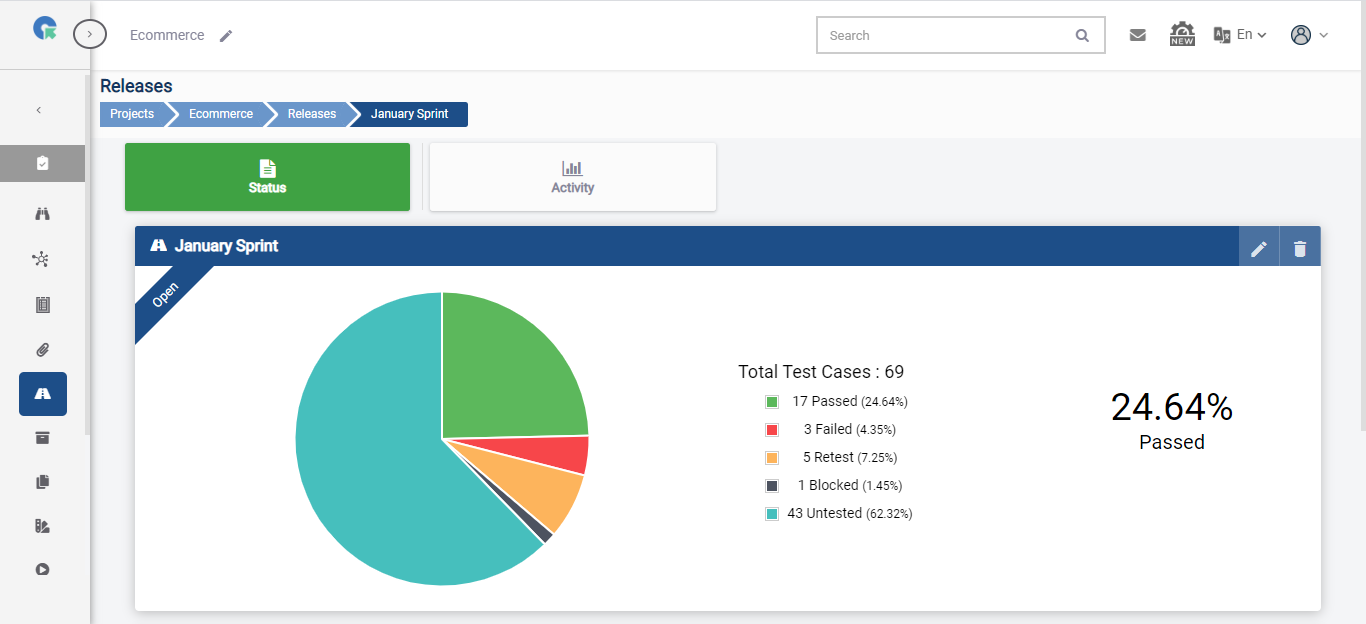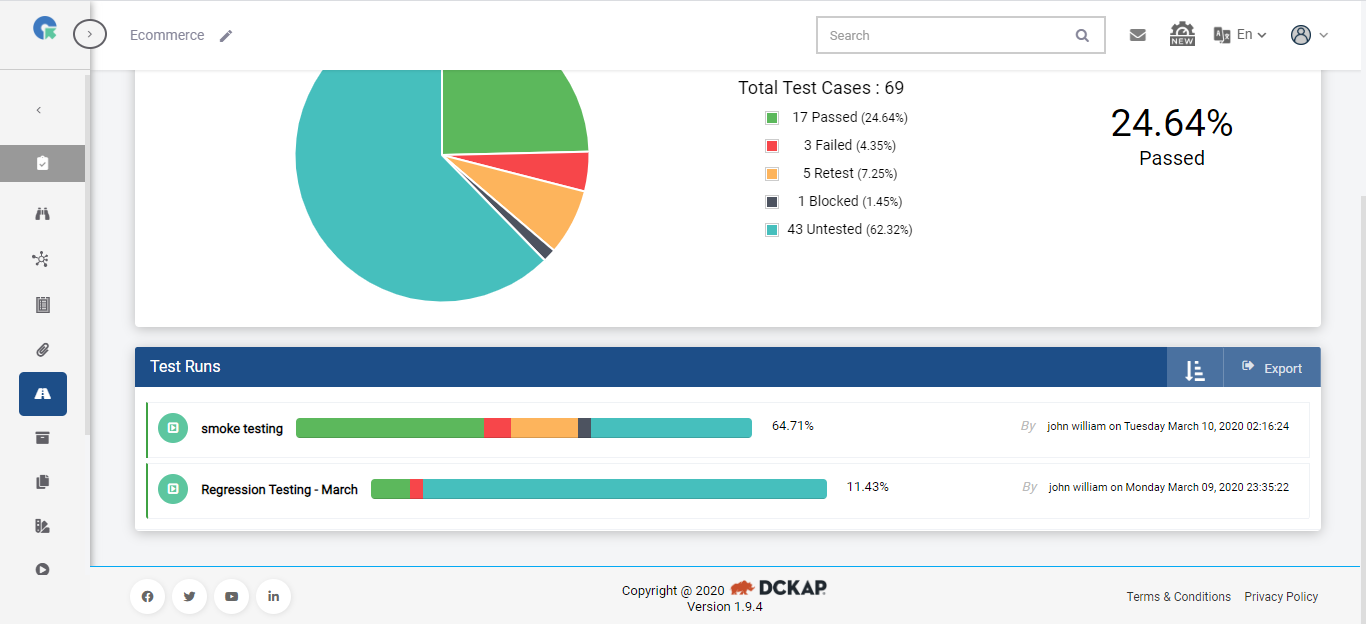 Activities displays the Test Run activities done within the release date wise.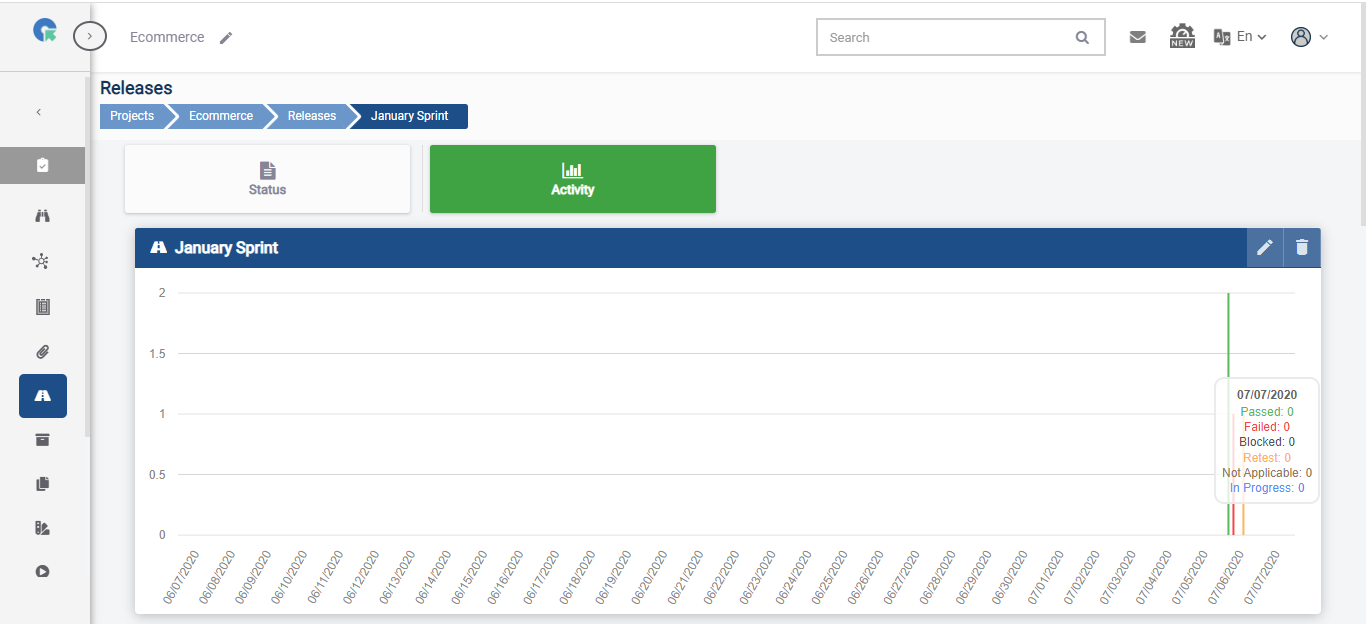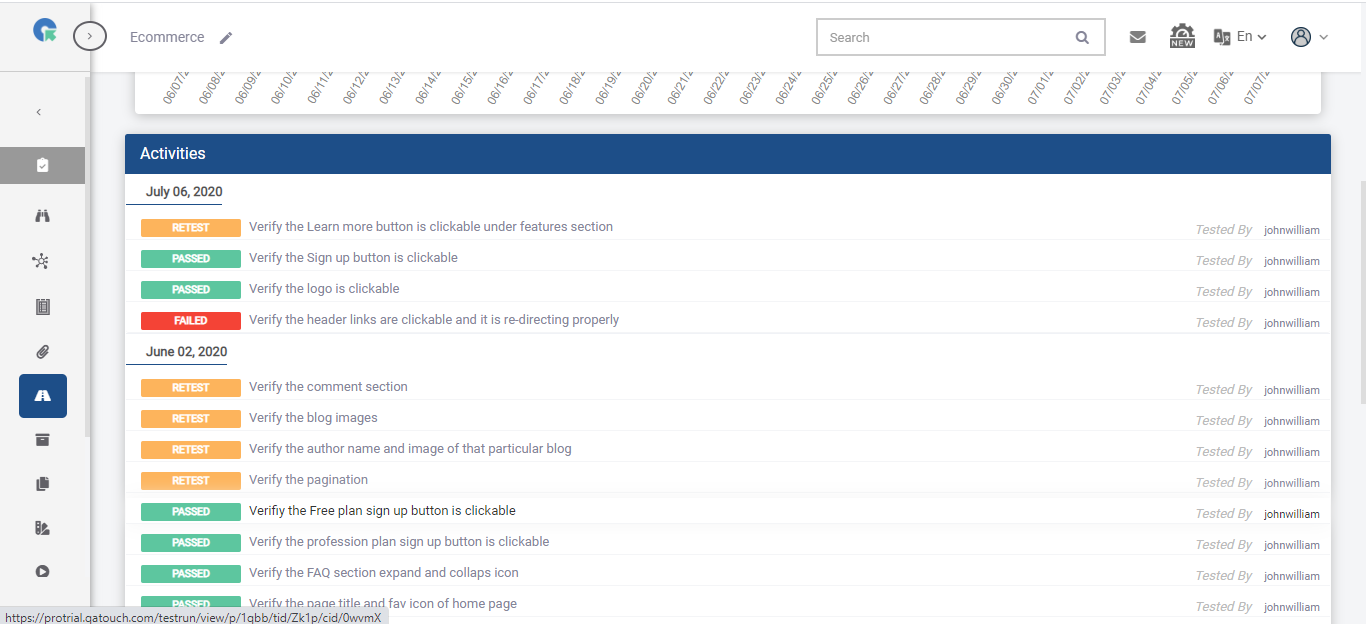 You can edit the
1.Release name
2.Start Date
3.End Date
4.Attachments
any time.