Mind map
---
What is a mind map?
A mind map is a drawing used to convey the ideas/business workflows. It helps you to pen down your various use cases in less time before spending time to write an entire set of test cases.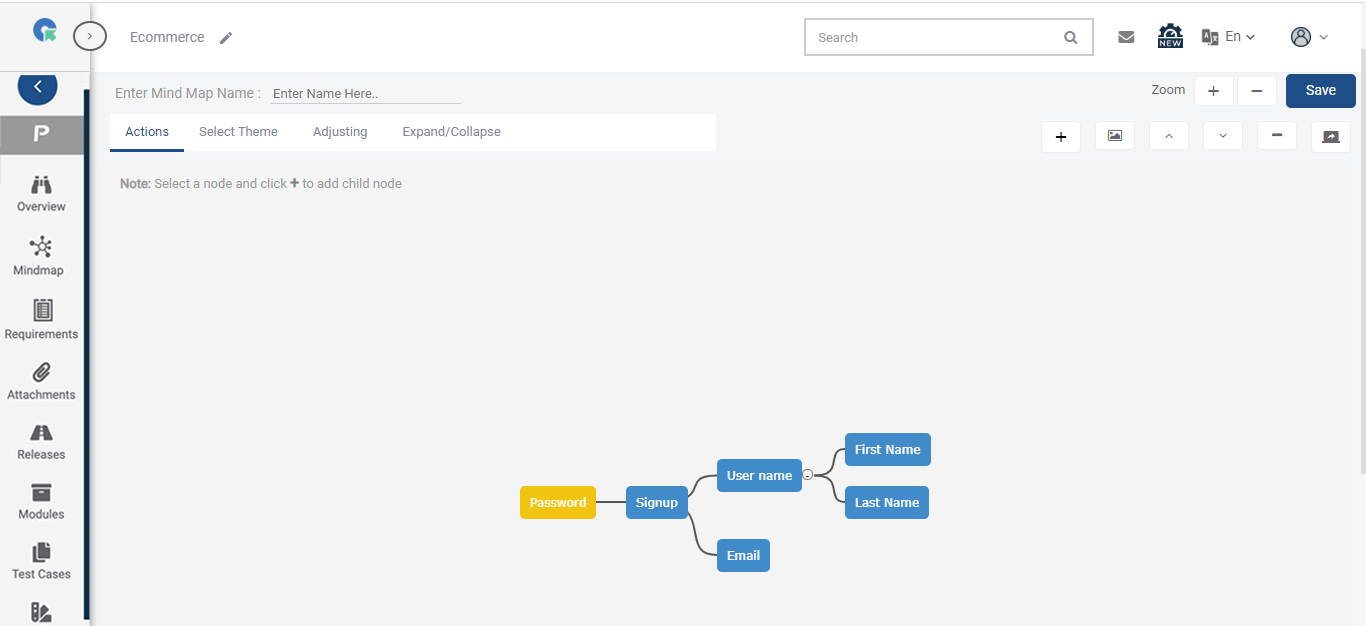 How can we create a mindmap in QA Touch?
1.Login to QA Touch.
2.Click Project which you wanted to create the mindmap.
3.Click the left side navigation menu and click Mindmap.
4.Click Create a Mind map.
5.Enter Mindmap name.
6.Click the Default Text.
7.Click the "+" icon to add the additional nodes.
8.Rename the Default Text and the nodes.
9.Click Save.