Default Add Test Case Template
---
This setting enables you to choose what you want test case template you want to see by default in the Add/Edit Test Case Section. You can change the template separately while adding individual test cases.
1.Exploratory Session
2.Test Case [Steps]
3.Test Case[Text]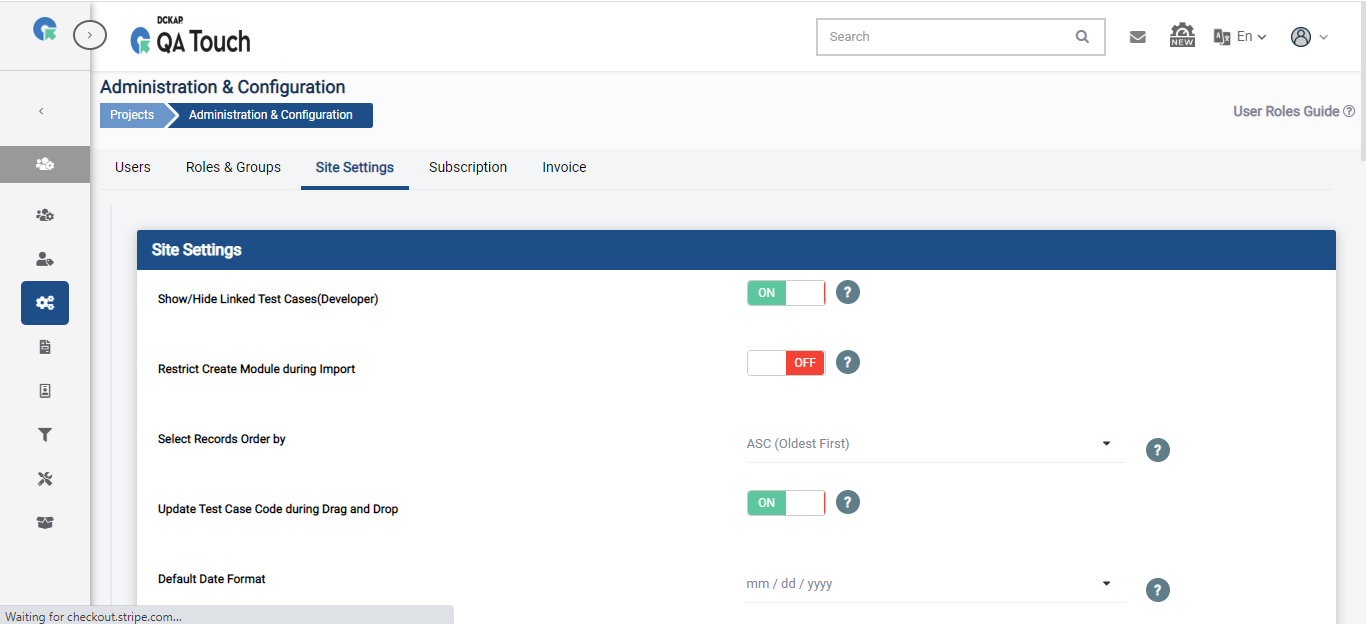 Exploratory Session
This is a test template for creating a test case for exploratory purposes. You can enter test case details such as title, priority, type, data, link requirements, but you cannot add Test Steps and Expected Results with this template.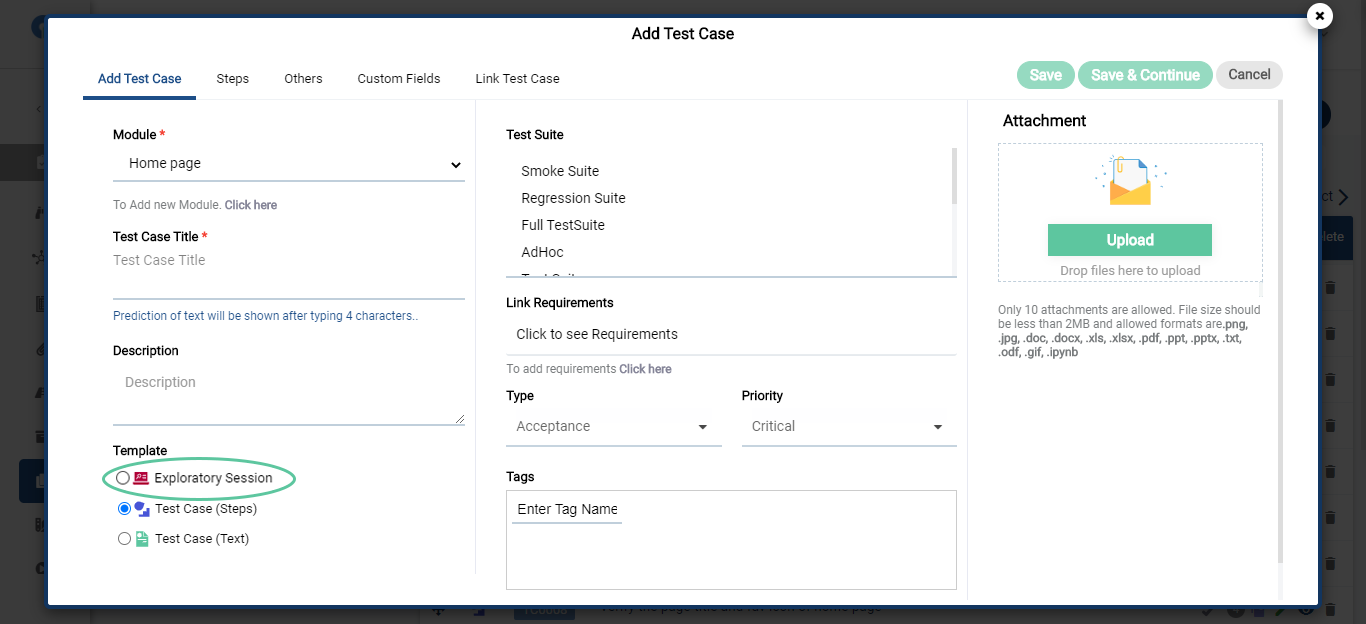 Test Case (Steps)
Using this template, you can add Steps and Expected Results in addition to test details that are present in exploratory session.
You can add a step and its corresponding expected result one-by-one by using the (+) icon in image below.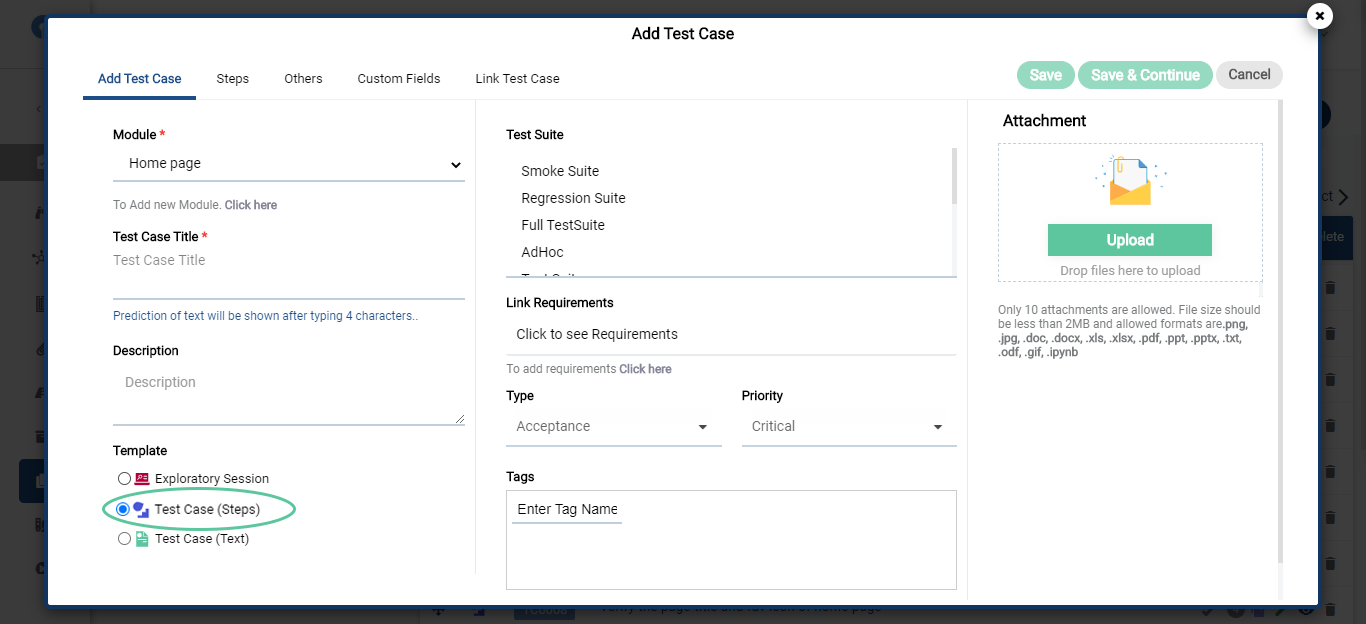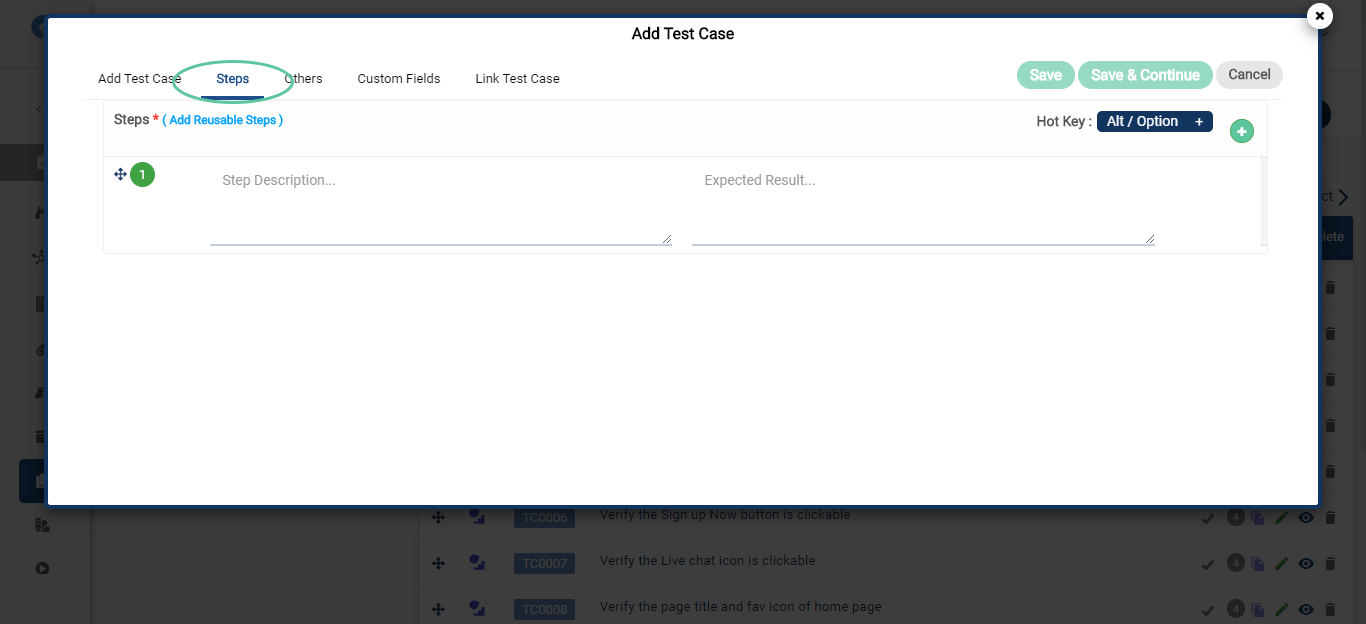 Test Case (Texts)
This template also enables you to add Test Steps and Expected Result, along with other test features, similar to the previous template. The only difference here is that you can not add individual Test Steps and the corresponding Expected Result one by one. You can only add Test Steps and Expected Result as a whole.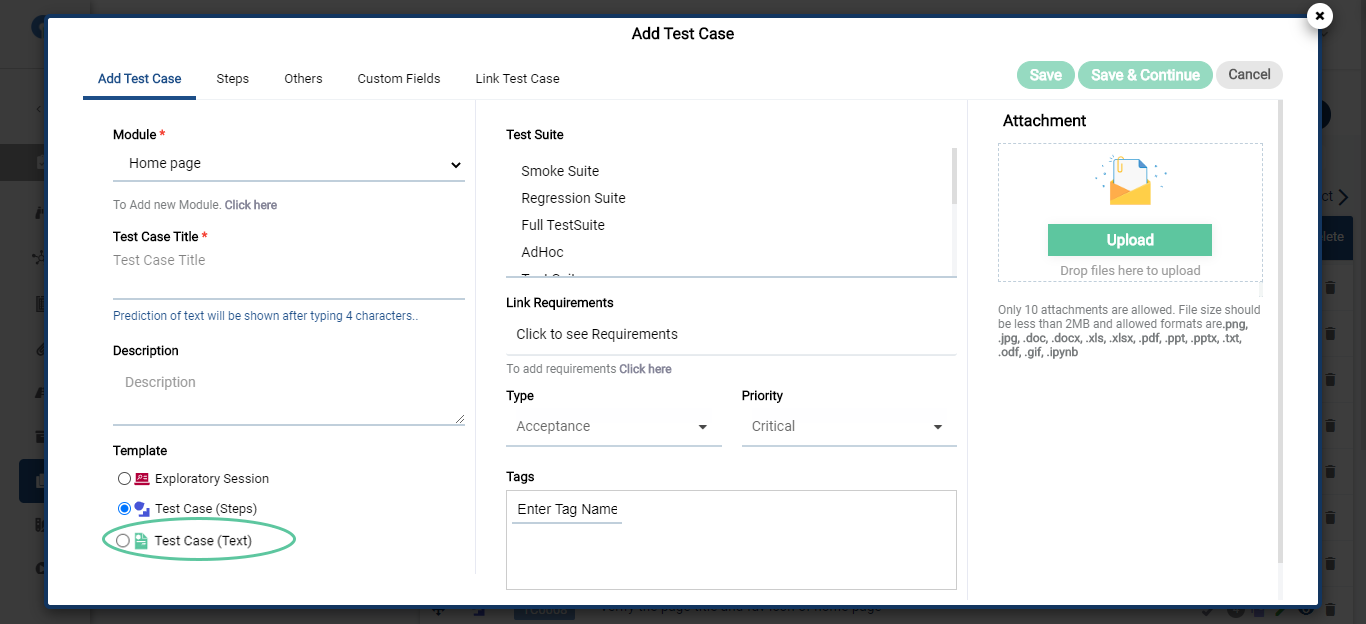 Enable/Disable Add Issue in Test Run
This setting enables users to either enable/disable issues inside the test run. You can either set it ON/OFF to either enable or disable the Add Issues feature in Test Run page.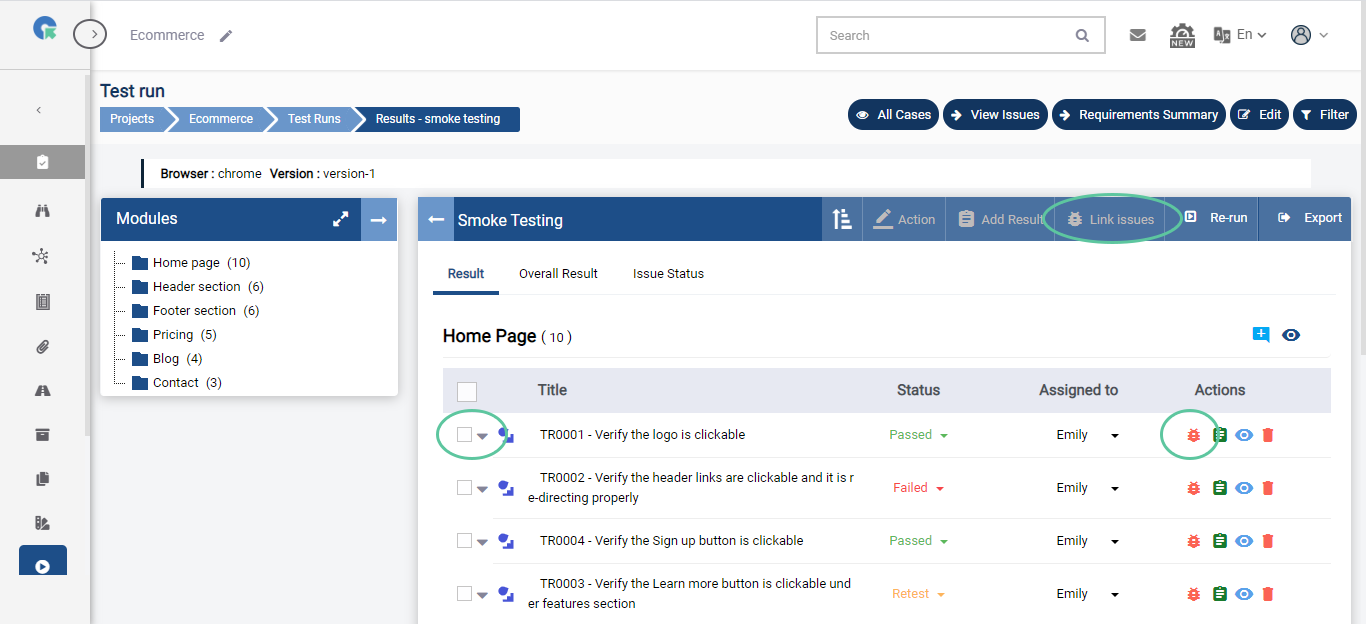 Old/New Default Issue Template
This setting lets users choose whether they want to see the old template or new template by default.
New Template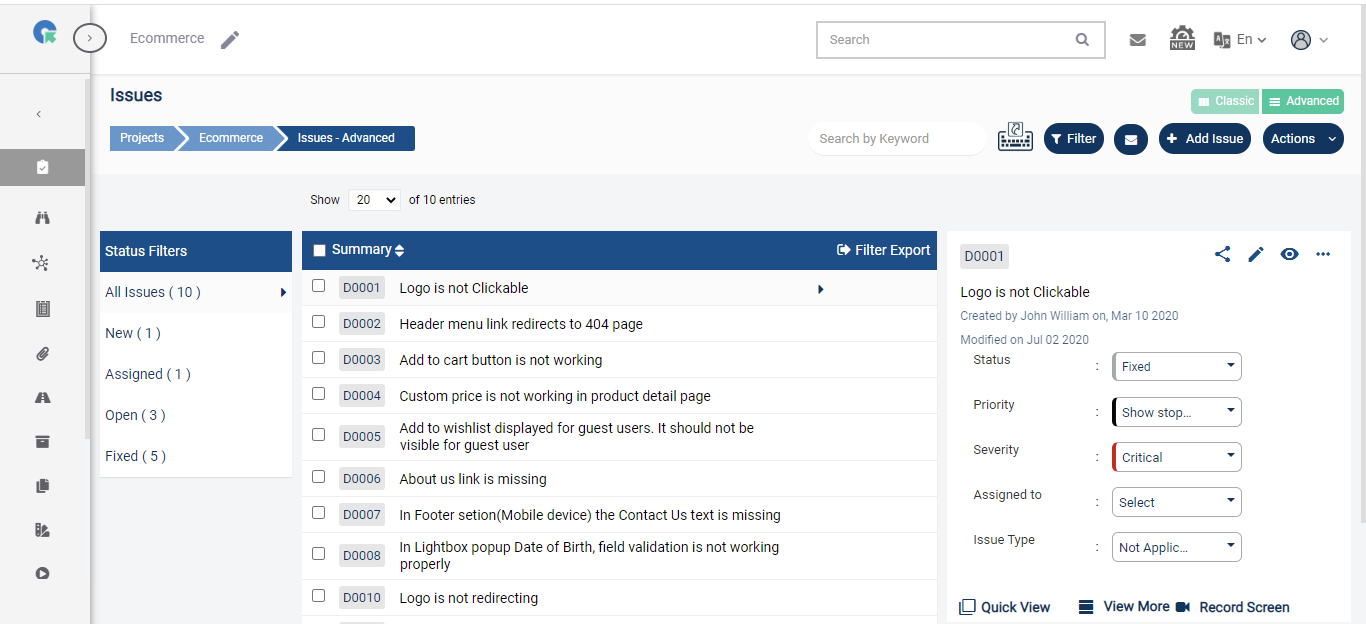 Old Template